Tutorial
Click on thumbnailed images to enlarge
This tutorial will teach you how to go from this: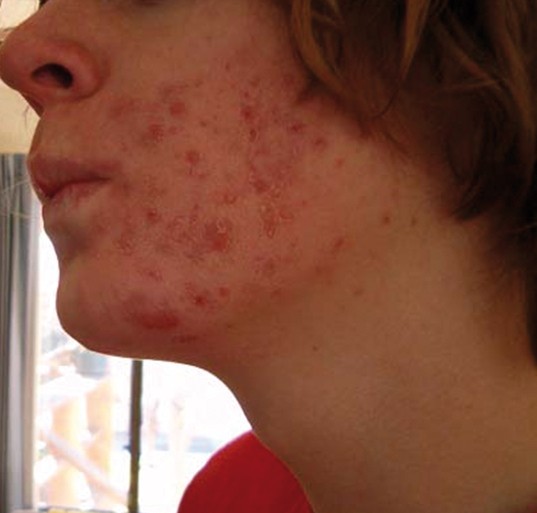 into this: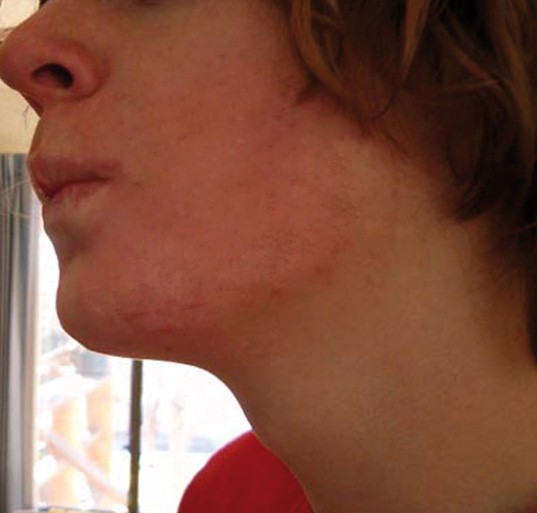 Obviously this was done quickly, but it gives you the general idea of what to do.
So lets start. This is the image that I'll be using.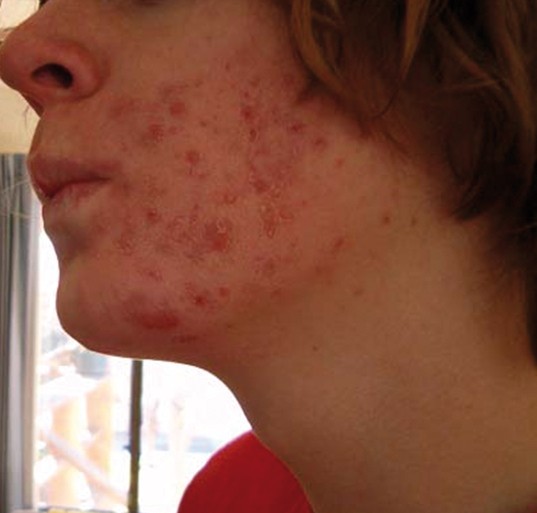 The first thing you want to do is create a duplicate layer of your image. You can do this by right clicking on your original layer in the layer palette and selecting duplicate layer. You should have something looking like this: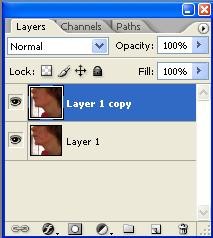 Next you want to select your spot healing brush (see image below) and click the areas on your subject that you wish to get rid of. I have something like this: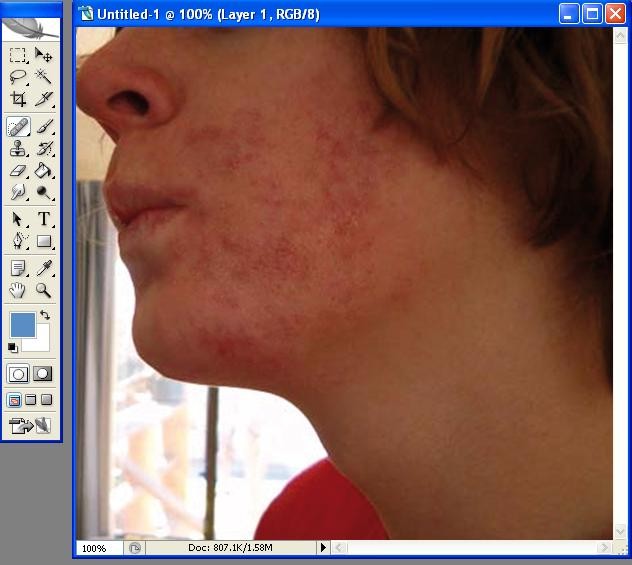 As you can see, the image can still use a little work. So we're going to select the healing brush tool (see picture below). To use this the best way, hold down alt and click on a spot on your subject that you would like to use to cover up the blemish(es). The spot that you are using to cover up your blemish should be a clear, clean spot on the subject. Obviously if youre covering up a blemish in a dark area, you arent going to pick a light spot to cover it up. You want the lighting and colors to work together. After doing this, I have something that looks like this: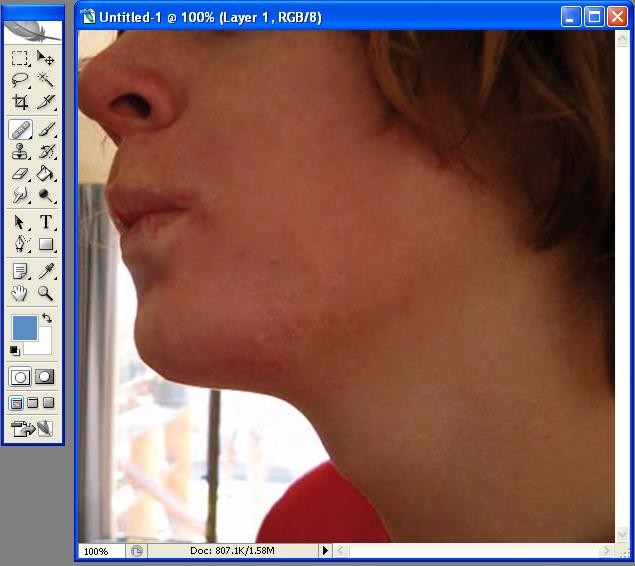 After this, you should be done. If you have more spots to cover that you missed, simply go back to the spot healing brush tool and resume the same process. If you feel your picture is too plastic barbie looking, simply lower your opacity on the duplicate layer.
If you have any questions, feel free to PM me.
Tutorial Comments
Showing latest 9 of 9 comments
Wow, this is really handy! Thanks so much for this tutorial! :)
OMg his skin's SO bad . oh lord. proactiv RIGHT NOW
COOL THOUGH HEHE... LET'S ALL STAY +
eeeek.
the number one solution for acne is to wash your face.
:)
theres a plug in that does this automatically, a kodak airbrush one, im not sure of the exact name because its on my other computer...
that dude has some serious skin problems
that is a nasty case of acne..
very good, i just recently submitted a tutoria like this, and for some reason it was rejected. It was almost the same picture too...

good job though
oh dear, that poor person looks like they're on accutane. I feel their pain.
:]]
Tutorial Details
| | |
| --- | --- |
| Author | carolannexbh |
| Submitted on | Feb 26, 2008 |
| Page views | 18,034 |
| Favorites | 65 |
| Comments | 9 |
| Reviewer | MissHygienic |
| Approved on | Feb 27, 2008 |