colorize & line around the body
Tutorial
Click on thumbnailed images to enlarge
have your image ready and opened your paintshop pro, i'll be usin tyga our example.
were gonna go from this :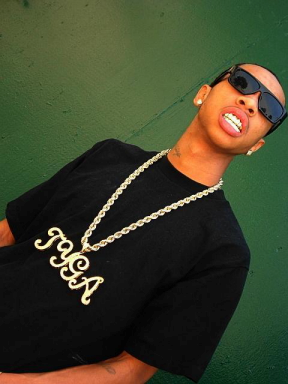 to this: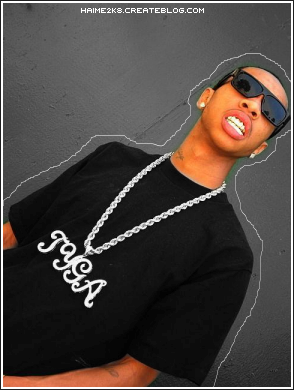 1. open up your picture with paintshop pro and
then go to layers then duplicate
2. okay now go to adjust, hue and saturation, then colorize ans set settins like mines

3.now grab your erase tool it should look like this

4. set settins like mines

5. now erase whatever yu don't want black or white and your done yay lol =]
6. if you want the lines around him use the pen tool
and set settins like mines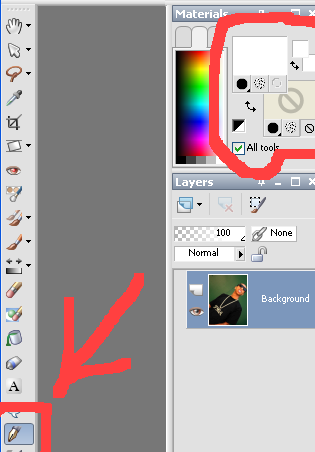 7. now just go crazy over it =D
Tutorial Comments
Showing latest 6 of 6 comments
cassiepooh;;; hold ALT and then move your mouse :D
how do u make the brush bigger lol i knw im slow jp but im a first time user

preeeeetyy good =)
this is a good tutorial but you could have done selection> expand instead of drawing it. but you have to outline the person with the polygon lasso tool before doing selection>expand.
that's awesomee, but next time try to make the color thing all desaturated because i still see some green. :]
MY HUSBAND
Tutorial Details
| | |
| --- | --- |
| Author | haime2k8 |
| Submitted on | Aug 6, 2008 |
| Page views | 16,264 |
| Favorites | 23 |
| Comments | 6 |
| Reviewer | manny-the-dino |
| Approved on | Aug 7, 2008 |
Tutorial Tags