Tutorial
Click on thumbnailed images to enlarge
Before we get started, you'll need to install Giffy:
[url=http://onedollarmarriage.com/giffy.zip]http://onedollarmarriage.com/giffy.zip[/url]
There is no charge or anything. Thanks Karen (Libertie) :happy:
Okay, this is what we're learning how to do:
Firstly, we'll need to start out with a black base. Here's my 500 x 500 canvas:

Now, using the airbrush tool, just put a bunch of spots randomly across the canvas. Don't cover it all up because we need the negative space to be transparent. Don't get spots around the edges unless you want that kind of effect.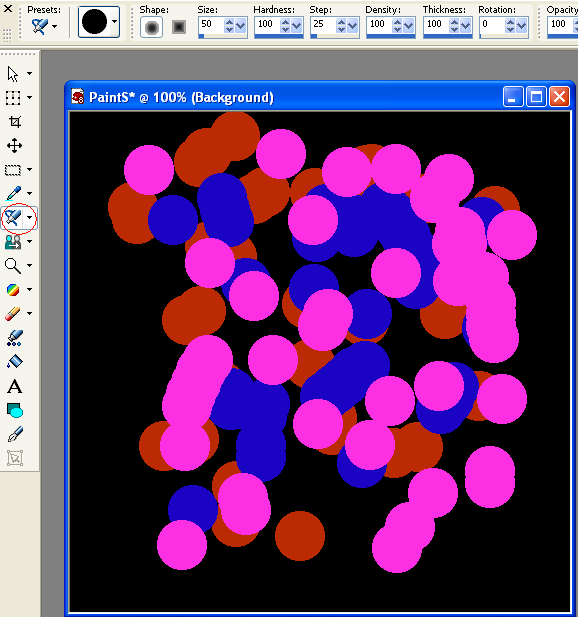 Now, go to
Adjust > Blur > Gaussian Blur
in order to get to twirl smoothly. Don't blur it too much. Set the radius at about 10 MAX.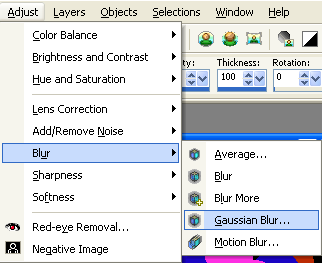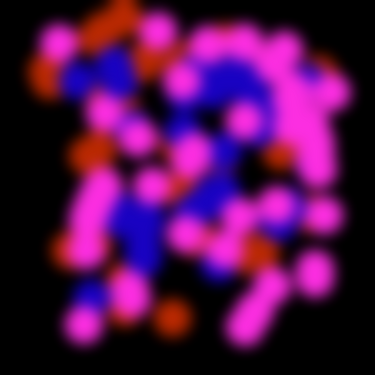 Now, go to
Effects > Distortion Effects > Twirl...
. Keep the degrees at about 200. Twirl once and you should get this: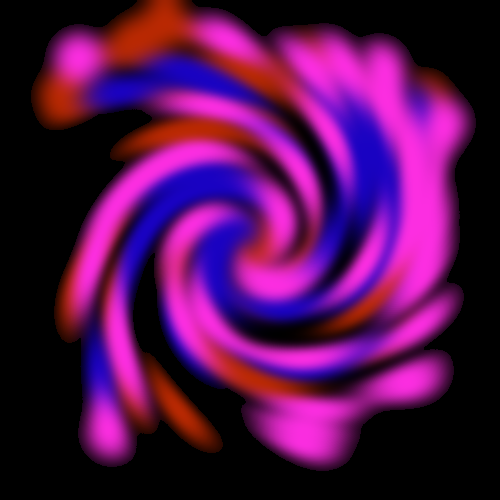 Now fill the black or whatever base color you have in with some random color. It does not matter at all what it is. I'll just use this pink.
SAVE THIS AS A BMP FILE!!
Now open Giffy (URL at top) and load the BMP image. Check the transparent box and whatever color you specify, Giffy will make it transparent. So obviously, I pick the pink I used as the base and this is how it should turn out: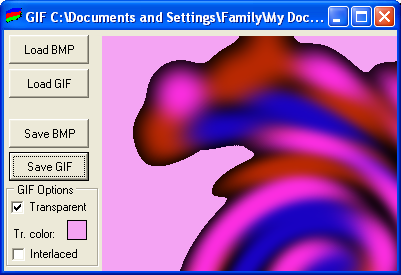 SAVE AS GIF.
Add text or use distortion effects to make it look more interesting. Use more/different colors and experiment. Here is another one I made in about 2 minutes:
Tutorial Comments
Showing latest 1 of 1 comments
Tutorial Details
| | |
| --- | --- |
| Author | Paradox of Life |
| Submitted on | Feb 12, 2006 |
| Page views | 26,989 |
| Favorites | 7 |
| Comments | 1 |
Tutorial Tags