Tutorial
Click on thumbnailed images to enlarge
+ Create a new image.
File > New/Ctrl+N.
A pop-up should appear like the one below. Reset your settings to the ones shown.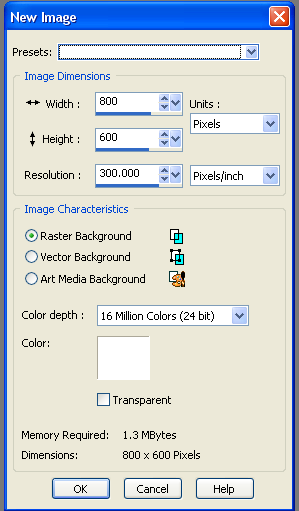 + Click OK and create a new raster layer.
Layers > New Raster Layer > OK.
+ Select your Selection Tool (

) and make a medium sized box in the middle of the image, as shown: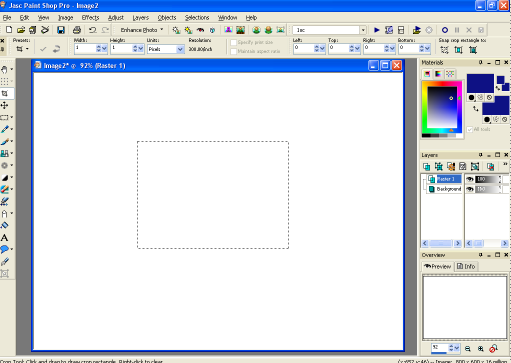 + Keep with Raster 1, and select your Flood Fill Tool (

). Change the
foreground colour
to
fcf776
.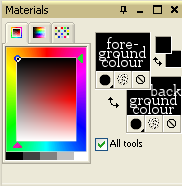 + Click inside the selection (still on Raster 1 and still with the yellow colour) and it should fill with the colour
fcf776
, as shown: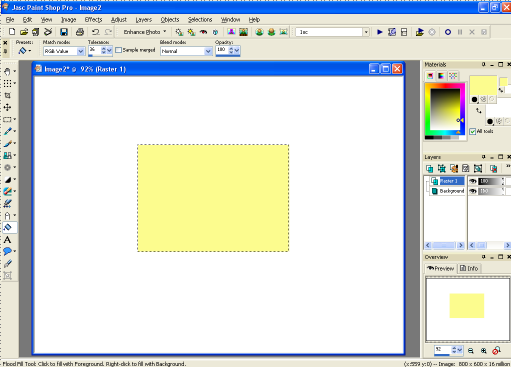 + Click on the Raster Deform Tool (

) and click inside the selected area. A pop-up should appear. Click OK.
+
Delete
Raster 1 by right-clicking on Raster 1 in the small menu's to the right of the screen, going up to 'Delete' and pressing it.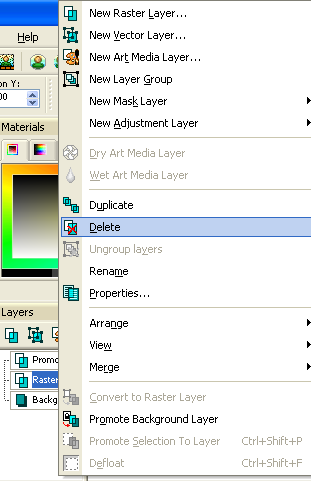 Press 'Yes' when the pop-up appears.
+ You should now be left with two layers. The Background and the Promoted Section.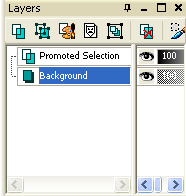 + Click on the Promoted Section layer and then the Raster Deform Tool. The yellow rectangle should now be surrounded by small dashes with a circle in the middle which is linked to a small square.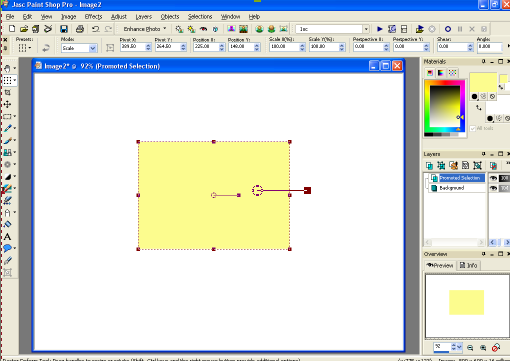 + Move your mouse over the
small square
and rotate the yellow rectangle to the left a little, as shown: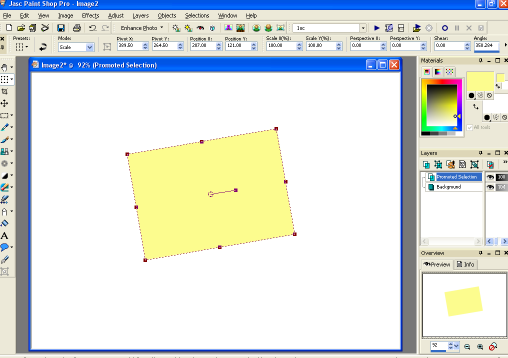 + Now go to Effects > 3D Effects > Drop Shadow (click OK) and change your settings to the ones shown: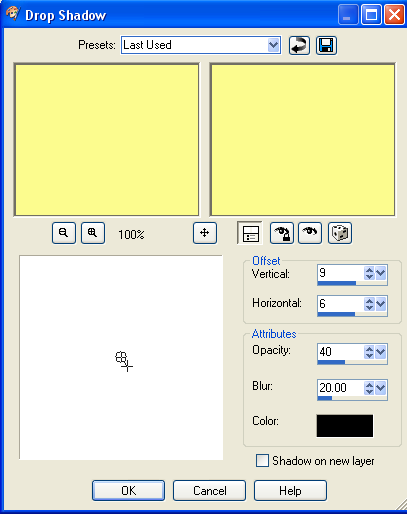 Click OK.
+ Your yellow rectangle should now look like: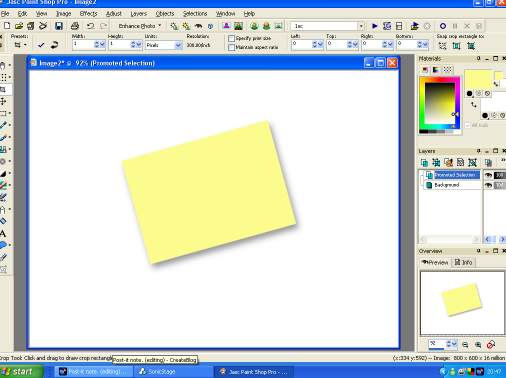 +
Crop
(

) the Promoted Section layer to something like: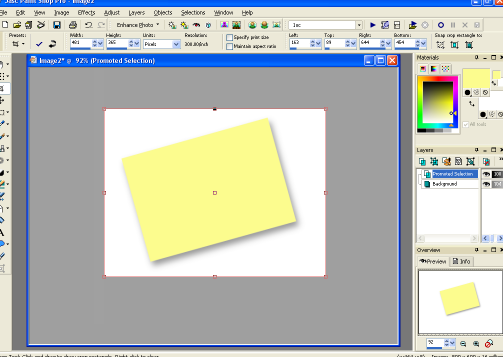 and press the 'tick' (

).
+ And there it is! Your post-it note. =]
+ You could now add some
brushes
and text to it to make it more authentic: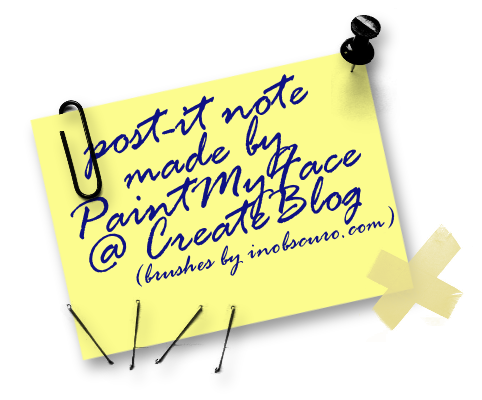 Brushes by: http://inobscuro.com
Tutorial Comments
Showing latest 8 of 8 comments
wonderful

now if i could just find some
office supplies brushes for
paintshop :3
thx!
wooooooooah wow. i came up with the same outcome sittin here with my jaw dropped just sayin NOOOOOOO WAAAAAAAAAAAYYY!!!! wow. i love this. i have been using psp 9 since it came out and i have never learned htis!! WOW thank u!
Opps srry i mean to say is--> when i get to the 3d effect i do everything right but when i press ok it just comes out a blur..help!
r1e9n9e7e@yahoo.com
how did you get those brushes?
your outcome is really cute.
"D
Tutorial Details
| | |
| --- | --- |
| Author | PaintMyFace |
| Submitted on | Mar 17, 2008 |
| Page views | 19,357 |
| Favorites | 36 |
| Comments | 8 |
| Reviewer | agiri |
| Approved on | Mar 17, 2008 |