Text Box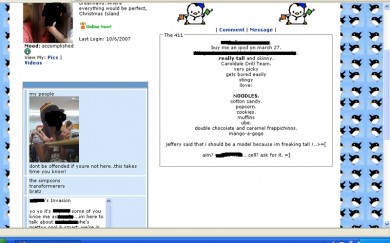 Author's Comments
Look carefully for specific instructions
just put it in anywhere !! if want to change the font color..
TEXT
Script Code
Copy and paste to About Me
Script Comments
Showing latest 10 of 38 comments
Thank you! So niiccee
i've been looking for this for a while ;
i don't like the fieldset scrollboxes(:
I've been looking for the finishing touch for my profile and this did it. Thank you!
thanks alot !
Darn** and never mind! it works now! YIPPIE!
Sarn it doesn't work for me ): Anyways, GREAT CODE!
wow i love this!
so kewl
I used to use this =)
Okay the text box works just fine. But is there a way I can convert it to a scroll box instead?
I have tried every scroll box I could possibly find on the internet, but they do not show up.
If you know a solution, please message me.
yippy!
View all »