Hide Sections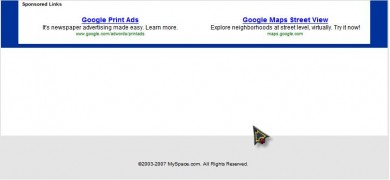 Author's Comments
Look carefully for specific instructions
I'm about 95% sure that these codes work, but at the rate MySpace changes it's layouts, some of these are sure to break. Please let me know if you come across a code that doesn't work. These codes work for IE and Firefox and will most likely work for all other browsers that support CSS.

Copy and add the ones you want to a tag.
EXAMPLE:


blah
Put codes here.......
blah


Script Code
Copy and paste to About Me
Script Comments
Showing latest 10 of 90 comments
Works, thanks :)
I tried it and it won't hide my video :/
i tried adding the hide music player and video,
but it hid my other stuff like my twitter widget,.
):

it dnt work =((

perfect.
style and /style*
hey you have to put at the start and at the end of each one you want or it wont work D:
amazingg!

Ty ty :)
lol.. i got almost all myspace HIDE code's.
if u need them msg me on myspace.
www.myspace.com/nasa _blur
View all »