Hide URL Text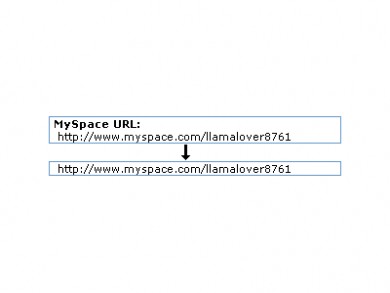 Author's Comments
Look carefully for specific instructions
insert the code anywhere you want in about me

also, i found this code by searching through the page source =]

-updated june 21st-
Script Code
Copy and paste to About Me
Script Comments
Showing latest 10 of 16 comments
*favorite. works. :]
skittlecake rox. =]
If you delete the "strong" out of this code, it will completely remove the URL box & the url/myspace url: otherwise inside.

Thanks! :]
Haha very nice. I love the url btw :p
works like a charm =] THANKS!
OHH I seee this is good I LIKE
Thanks for this!!
If people aren't getting it, try putting it at the BOTTOM of the MEET ME secion. Don't DON'T DON'T DON'T preview, just save it and it should work.

Again, thanks for this!
=/ not working for me.
Very cool, I'm using this! ^_^
yes, it's .userprofileurl {display:none;}

insert between style tags
View all »
Script Details
| | |
| --- | --- |
| Author | BurgerKing316 |
| Submitted on | Jul 27, 2007 |
| Page views | 54,923 |
| Favorites | 153 |
| Comments | 16 |
| Reviewer | alovesopure |
| Approved on | Aug 1, 2007 |