Small One Column Layout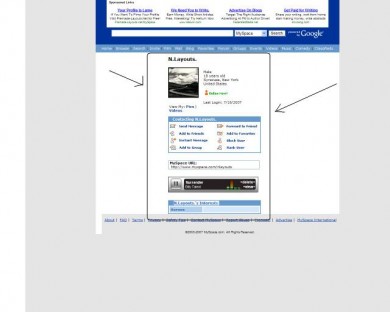 Author's Comments
Look carefully for specific instructions
This code moves your profile into one straight down column in the center. It gets rid of: blog, about me, friends, and comments. Great if you like a small profile. Everything will have to go in the interests section to be displayed. You can change the width ( which is set to 40). Decreasing it does nothing. Increasing the number will move the column to the left. This code goes into the Heroes section. Any questions, ask me.
Script Code
Copy and paste to Heroes
Script Comments
Showing latest 5 of 5 comments
Or you can just put a noembed at the bottom of your heroes.
dudee previewing a layout in myspaces default previewer never works.
as in, you'll have to view your profile without actually pressing the 'preview profile' button.
when i put this html in and i preview my page it only centered my profile pic and the details next to it. everything else was gone. how do i fix that?
never mind i just figured it out
i love it it looks very neat>3 but is there a way that i can put a comment box on it
Script Tags