Transparent Top Bar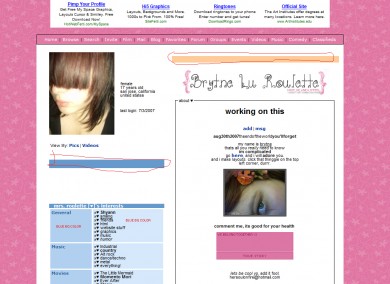 Author's Comments
Look carefully for specific instructions
Okay, I added in the style tags for you whom didn't know how to. This should work.

This will only get rid of the background colors
Not the text or box in general.
Script Code
Copy and paste to About Me
Script Comments
Showing latest 10 of 27 comments
how do you get the ugly border to go away or is it possible to change the color of it
how do you get ride of the ugly border??
sweet
TYVM, but is there anyway to get rid of the border around my interests =]
how do you make the interest section look like the screenshot shown?
it took away the blue background.. but still shows the border :-( is there a way i can hide that?
THNK YOU WORKS WELL!
the orange still shows
maybe you can try td td{ background-color:transparent;}
DONT WORK
View all »
Script Details
Script Tags