Profile 2.0 Banner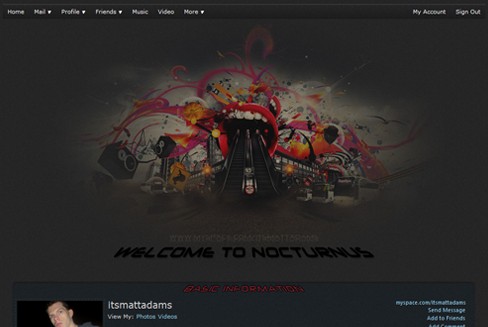 Author's Comments
Look carefully for specific instructions
Use the following code to apply a banner image in Profile 2.0, it's cross-browser compatible. No padding, or margins required. Replace XXX with the height of your image.

To clarify: you should paste this into the CSS box.
Script Code
Copy and paste to About Me
Script Comments
Showing latest 10 of 18 comments
This is good.. Thanks !
this was great
ive been looking for this code
thanx soo much xoxo
i used your code before on myspace page and i didn't have problem having a trasparent background, but now...if my image have trasperancy, the trasparent part is white, How can a fix it back to trasperent???

where is the CSS section....all i have is a bio, members, influences, and a few others
Gahh thank you. This is perfect.
mega thanx

OMG thank you so much I looked everywhere for this code
Try adding width:XXXpx; after the height line. IDK it may work?
how do you put it under the nav bar? and is there a way to add additional pics under it (buttons)
SO LUV DIS ONE =]
View all »