Place Banner Above the Ad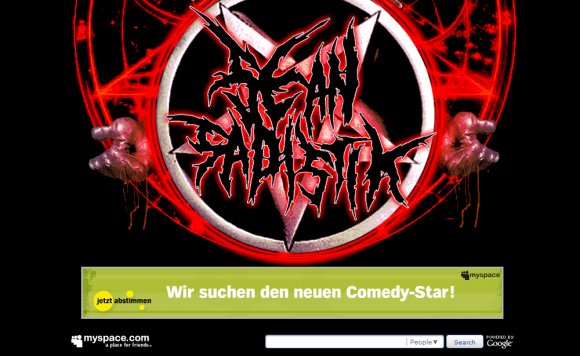 Author's Comments
Look carefully for specific instructions
Replace "PLACE URL HERE" with your own photo URL
Adjust the width="#" height="#" the the size of your image. (looks best if the image is at least 790px wide)
Copy & Paste in the top of about me section
any questions? Just Ask!
Enjoy!
UPDATE: 6 Aug 09
band profiles, v2.0 profiles, above the ad, below the ad, and many more banner codes without site ads can be found here:
Eileen's MySpace Code Tutorials
Script Code
Copy and paste to About Me
Script Comments
Showing latest 10 of 28 comments

I used the code looks, the more the image does not appear, can help? thanks ...http://www.myspace.com/5032 30693
I'm not getting my banner appear, the code works, plus the time the image appears, something else appears and do not know how to take, will you help me? ... thanks! http://www.myspace.com/5032306 93
@bEAR
here:
http://xiii.us/eGen/topB.php
(close the gaps)

hEY WHAST UP BUDDY..

WHY DOSENT THIS WORK ON A MUSIC MYSPACE?? DO U GOT ONE DO I CAN PUT A HEADER BANNER ON MY MUSIC MYSPACE?? tHANKS //bEAR
dammit, didnt show up, jus delete the "img src="PLACE URL HERE" width="800" height="250" /" part and then put it in there
to debs90, where it says "

" delete "" and then jus put the video code in there.
could you make one with a video???
if the image is NOT showing, it's because there is something wrong w/ the image url. make sure you are using the "direct link" url.

it's not the code.
okay now it just has an X where in the upper left corner where my banner should be
works fine
but does anyone know how to put it how do you put the banner "under" the ad?
View all »