SMALL BOTTOM LINKS (myspace okay)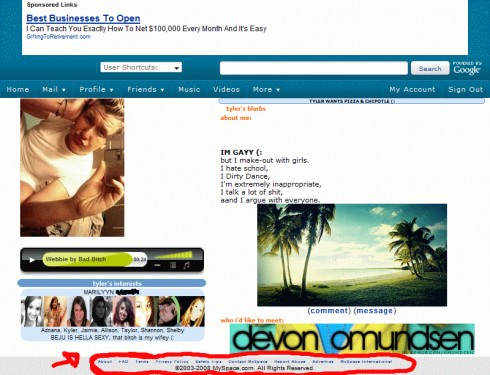 Script Code
Copy and paste to About Me
Script Comments
Showing latest 10 of 12 comments
haha, i made that banner for devon.
thats funny it ended up on here.
nice code though.
thx so much
OOOOh thanks so much hehe the about me so kool lol
Ah, I've been looking for this. Awesome code.
awwwh yes i love this code [:
this code made my music player disappear??!!??
omg how yu make yur interst round????
i been looking for that show me pleaseee
:O how do you make the interests table round like that?? O.O
Cute.
i love how the interests table is rounded.
View all »
Script Details
Script Tags