Make Navigation Bar Transparent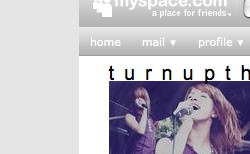 Script Code
Copy and paste to About Me
Script Comments
Showing latest 10 of 10 comments
My layout is always changing but this code is always there. Thank you for posting this.
i love it.
love thisss, love youuu aahaa. thanks a bunch =]
what the code does is remove the blue not the gradient over it.
it works it works it works
thnx a million
yes this should still have the navigation showing.. this just changes the color..

good job.. i am currently using another code for this..
lovess it :]
doesnt work
perfect, you're wonderful.
hmmmm, it still shows it right?
Script Tags