Myspace Strip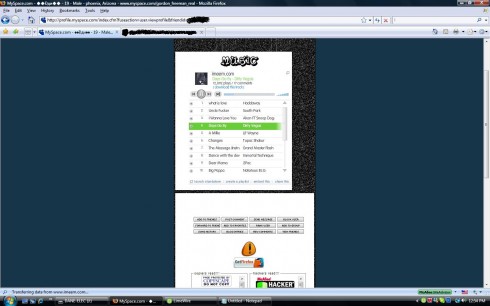 Author's Comments
Look carefully for specific instructions
Put this at the bottom of your heroes.your profile will look like this just not the style. tested in IE and Firefox
Script Code
Copy and paste to Heroes
Script Comments
Showing latest 7 of 7 comments
i know someone who has the new version and wants it back to the old version, does anyone know how to take it off?
how do i change the color of the center part? !!!
it hid my whole profile.
=/
It works & I'm using Opera!!! It's clean, & it didn't mess with my background.
this is just a code not layout
Uhmm How do you put colors on the background?
Doesn't work on my firefox.
Hmm, I'll try messing around with the code.
Script Details