Have two fieldsets / scrollboxes next to each other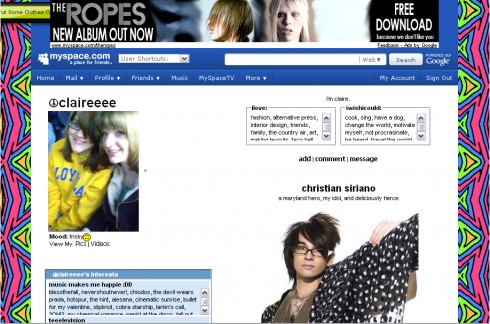 Author's Comments
Look carefully for specific instructions
change the ###### to the color you want, and you can change the widths / heights to make the fieldset and scroll box to whatever size you want. fill in your text where it says LEGEND HERE and the TYPE WHATEVER.

if you have any questions, either comment them or go to myspace.com/wtfclairegotdeleted . enjoy(:
Script Code
Copy and paste to About Me
Script Comments
Showing latest 10 of 24 comments
do you know the code for 2.0? thankks :)
uhm...i used it
it work pretty well
but my second box doesnt scroll
i dont now why?
plz help
this is so awsome >oo<
thxxxxxxxxx
This is awesomee! Thanks a million
I love this code. I have also put some of my top friends in there using the image only code. It works but you still have to do some adjustments in the box
awesome.
I used this a few days back, still using it, and I love it! :D Thanks so much!
love it....and i love that christian is on your profile
i really wanted to use this but it didt work on ma div layout =(
i love this=D
View all »