Move the Latest Blogs and the Contact Table Around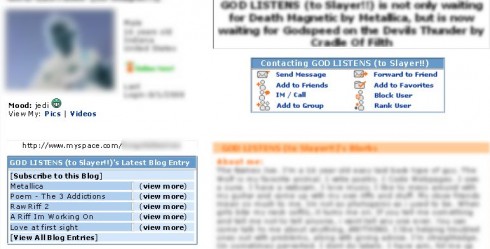 Author's Comments
Look carefully for specific instructions
if it shows up wrong on your profile, you may have to find the numbers within the script and edit them till it fits right. i created this as a quicky in less than 15 minutes, and ive tested it out in FF.


Script Code
Copy and paste to About Me
Script Comments
Showing latest 6 of 6 comments
Luuuuff it!
=) Creative.
thats soooooooooooooo cool!!!!!!!
i favorited it
=]
=]
niice.
very unique!
it works but its to wide for my page
how do i change that
i like this 1