Poster Friends Space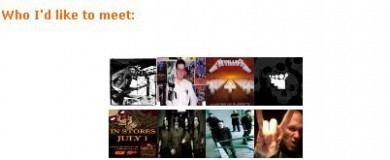 Author's Comments
Look carefully for specific instructions
Note: I accidentally deleted this script from createblog. If you noticed its not on your favorites anymore, just re-add it to your favorites.


edit the top numbers to change the width and height of the images
Script Code
Copy and paste to About Me
Script Comments
Showing latest 10 of 17 comments
this is cool !
i love this,thankssssss
this is ammaaazzzing =]
how do you make it so all the rows touch each other? i have ff
It's doesn't work for me.
Totally amazing. Thanx :D
umm just like aznbabi191, that same thing happens to me..does it not work on firefox???
awesome!
This is really useful. =D
umm when i put this code on it made my page longer like from side to side longer but its blank when you scorll from side to side
View all »