Neatly Evens Out Paragraphs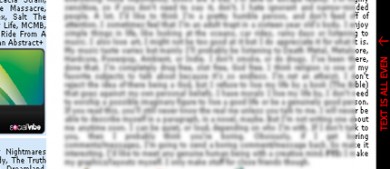 Author's Comments
Look carefully for specific instructions
Just replace "PARAGRAPH/TEXT HERE" with your own text.
Script Code
Copy and paste to About Me
Script Comments
Showing latest 10 of 19 comments
this is niccce(:
This is good, I love it!
I love this!
love it
i was looking for this code. thx. :)
super hawt=]
yah! great, thanks!
ilovethiscode. its really neat and useful for like. really long about me's and stoof :D thanks.
< P ALIGN = " JUSTIFY " > text < / P >

is what I meant lol.
text works just as well.
View all »