Adding a Background to your MySpace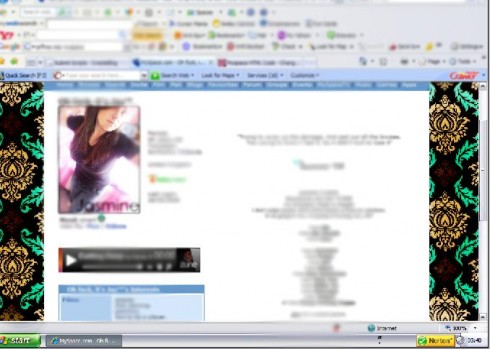 Author's Comments
Look carefully for specific instructions
Put the URL of the image you want as a background where it says URL HERE.


Paste the code at the bottom of your "About Me".


Works for me in IE.


Haven't tried in FIREFOX etc.
Script Code
Copy and paste to About Me
Script Comments
Showing latest 10 of 51 comments
Adding a background in profile 2.0 have?
works great in FF.(:
Is there a code like this for 2.0? I really hate the profiles but I really don't have a choice, so please help me :) I just need to figure out how to put a background on 2.0 without using a premade layout.
I have a question?
Can you only use images from createblog?
love it
I use this ALL the time. Thank you for posting it. And, yes, it works in Firefox.
this code works perfectly in firefox.
Wow some people need help..
it does work on firefox.just letting everyone know.
AWES000ME
View all »
Script Tags