Small default.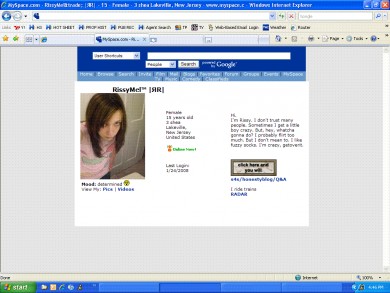 Author's Comments
Look carefully for specific instructions
*This actually hides the copy right.
(:

I KNOW YOU'RE NOT SUPPOSED TO HID THE AD, OR COPYRIGHT! Don't tell me to change it.
kthx
Script Code
Copy and paste to About Me
Script Comments
Showing latest 10 of 57 comments
took me a sec but i love it.!
i atleast want my contact box to show. How d i fix that??
Love this :)
I LOVE THIS AINT NOTHING WRONG WIT IT
GREAT JOB!
Well, also if you erase the Navigation code the song will appear. I wanted to erase the navigation but my song wouldn't play...
I erased the code that hides the song, but it still won't show up... help?
It makes my scrollboxes look like a little box?
it doesn't have a scrollbar or anything in them :(
janelle10101; its called deleting various codes.
T_____________________ ____T
it hides my contact box and i cant play music. whats wrong with the code?
now my music doesnt work
View all »
Script Details
Script Tags