fading text in box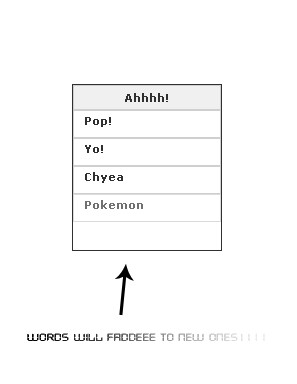 Author's Comments
Look carefully for specific instructions
for advance users
Script Code
Copy and paste to HTML
Script Comments
Showing latest 4 of 4 comments
So good
This is nice =]
I'm not sure if this works in all browsers. I'm just saying though.
Unfortunately you cant pur links in it...

If you can modify it so you can people would love you cause it would make an awesome nav.

And Is there a way to stop it from looping? I just want it to fade in in the awesome way it does then stop!

Ill try and edit it.

Awesome code though!
Script Details