Tutorial
Click on thumbnailed images to enlarge
**Please note that this was a quick draft. Your appearance results do not have to turn out like mine.
Step 1: Open your Micromedia Flash Program. It should look like mine. Then go to Flash Document.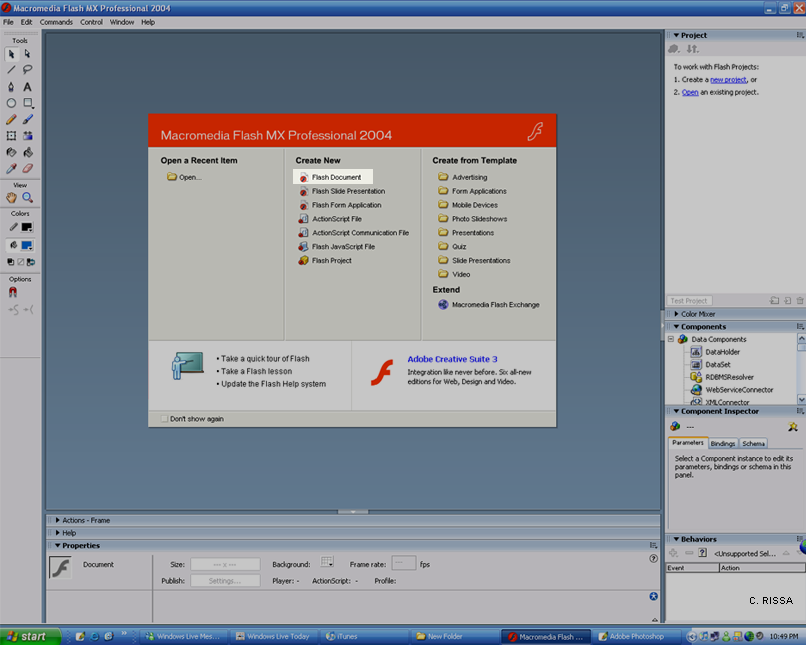 Step 2: Take your base for your button. I will just use a rectangle.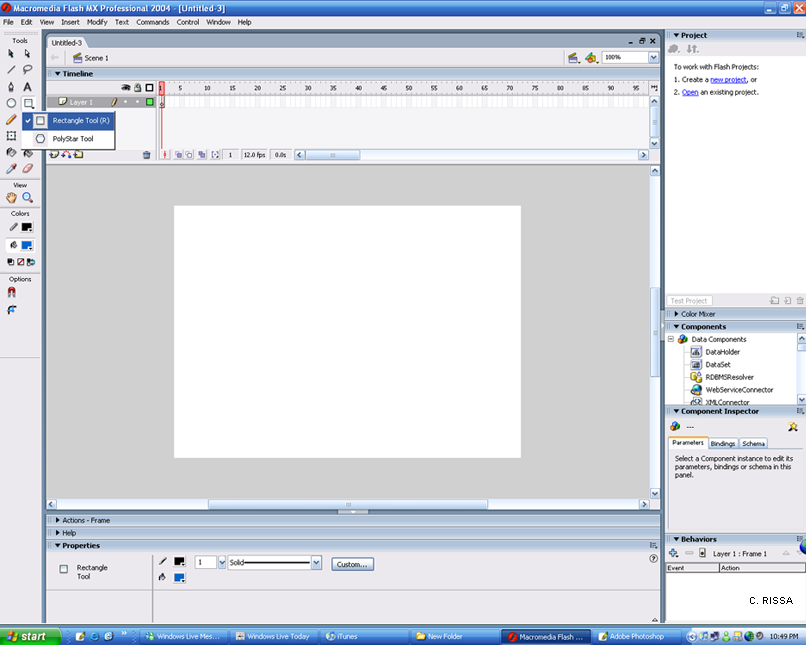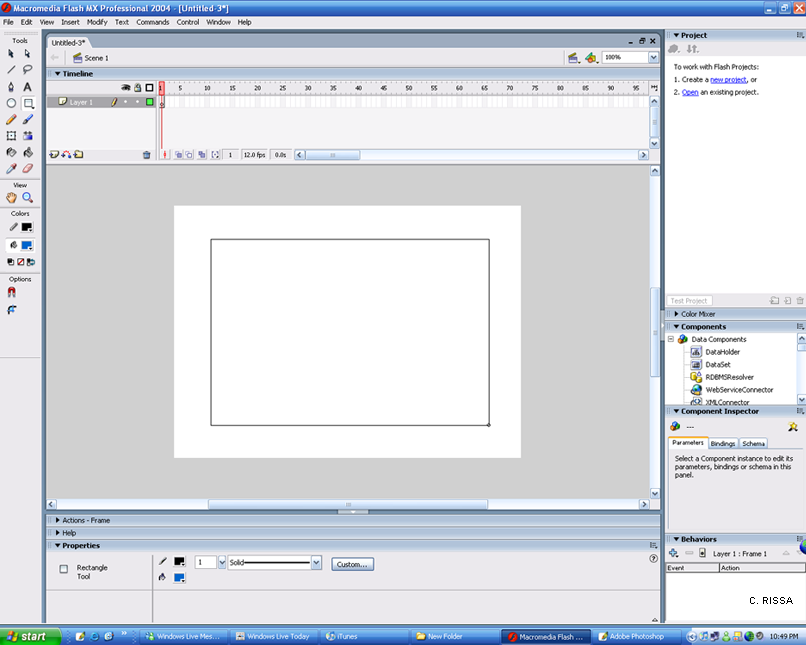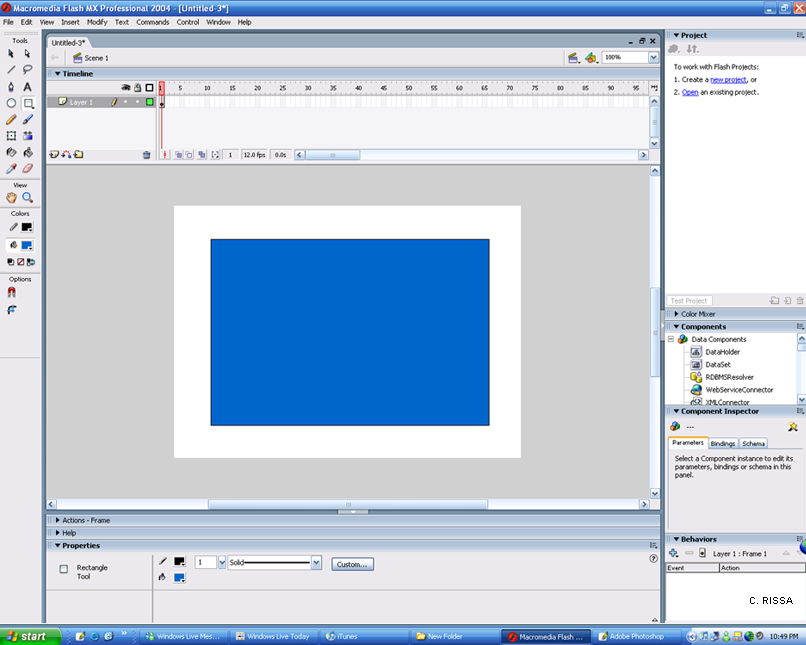 Step 3: Take your Selection Tool.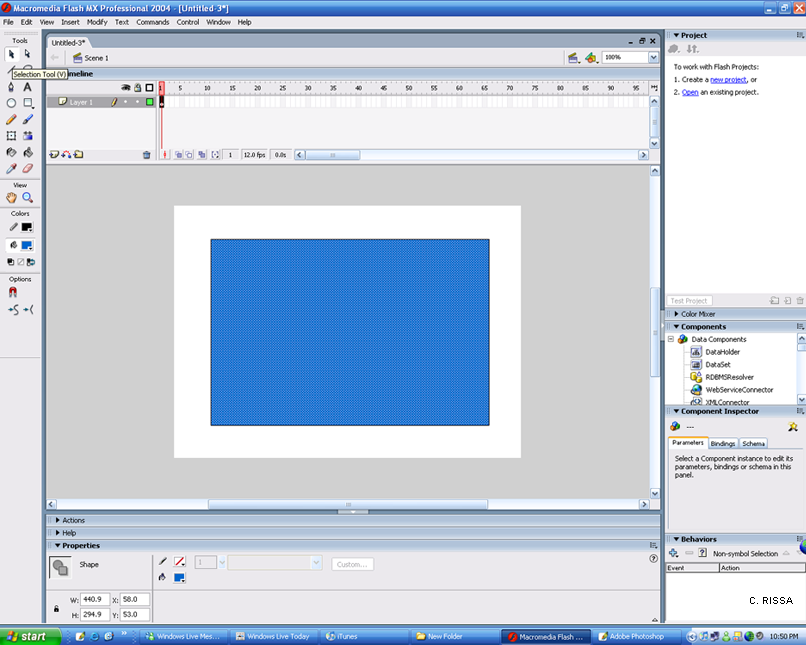 -Right Click. And go to Convert to Symbol.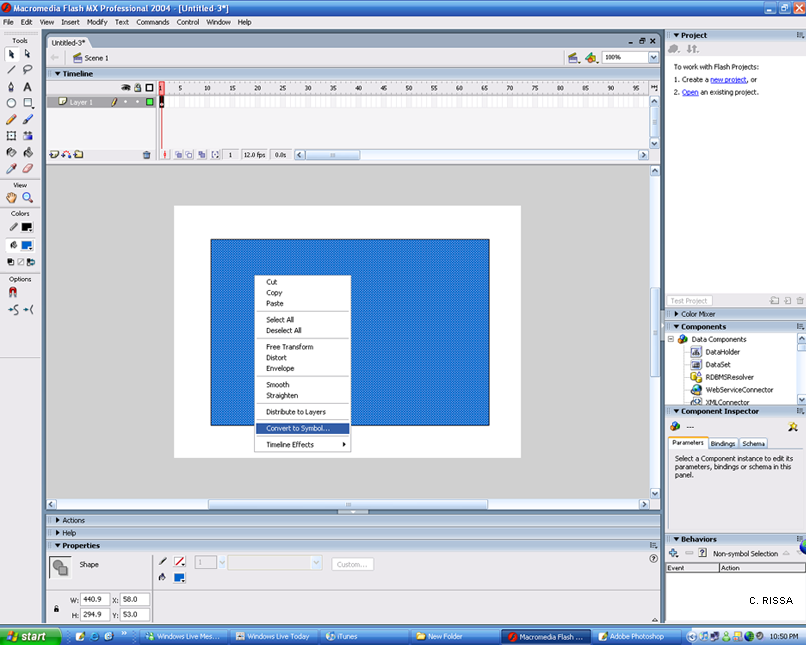 -Name it whatever you want, And set the behavior to Button. Then click Okay.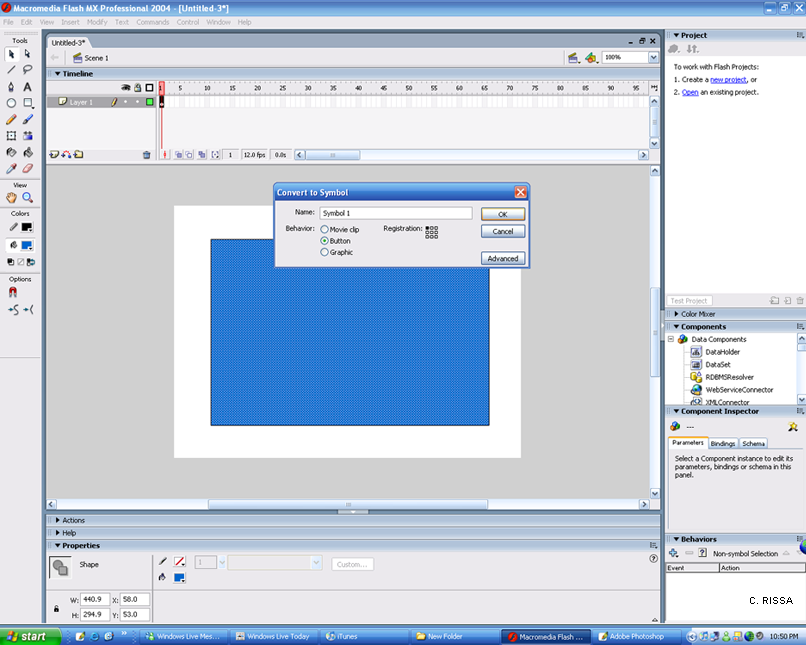 Step 4: Double Click your symbol, And on your timeline at the top, you'll see Up Over Down and Hit.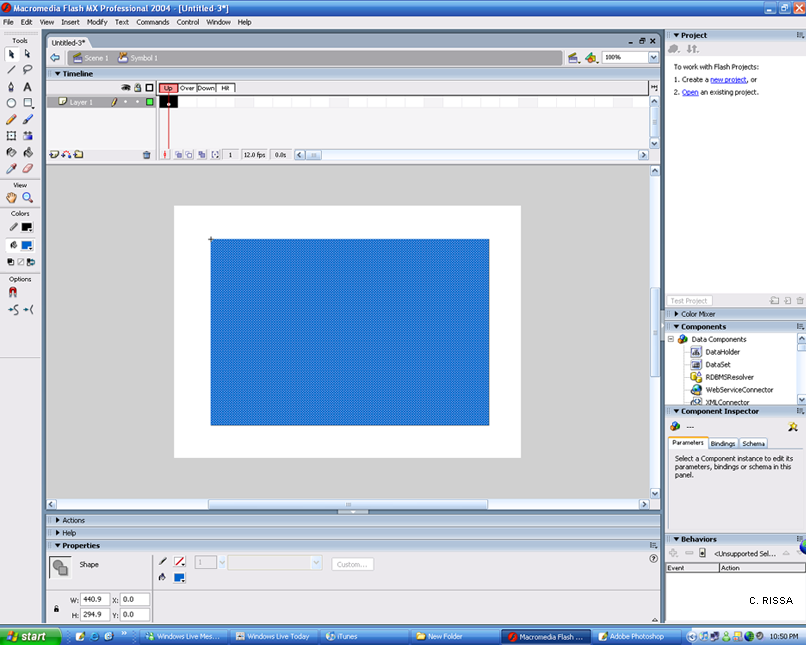 -Right click on those and Insert Keyframe for all of them.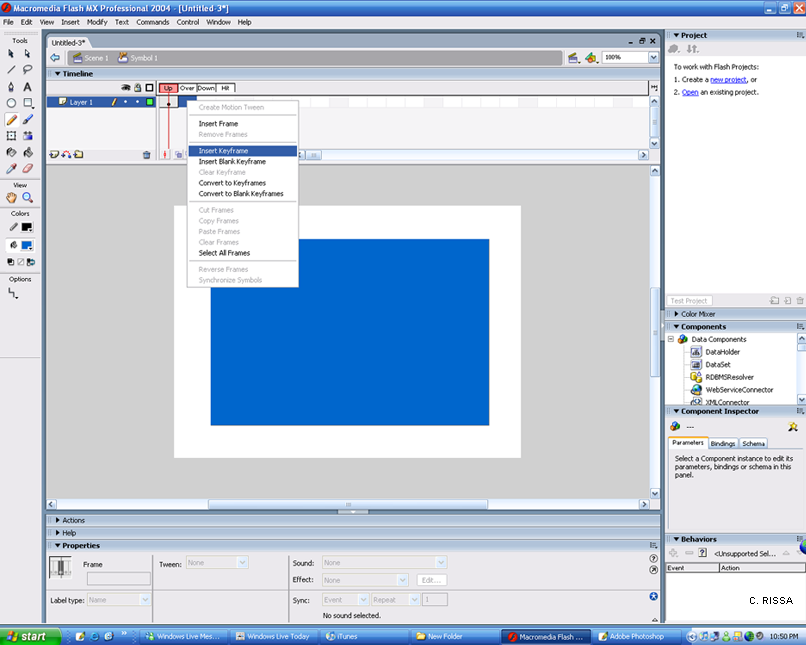 Step 5: Go back to your Over state and Click on what you want to use to create your 'Hover'. I will use a simple Pencil.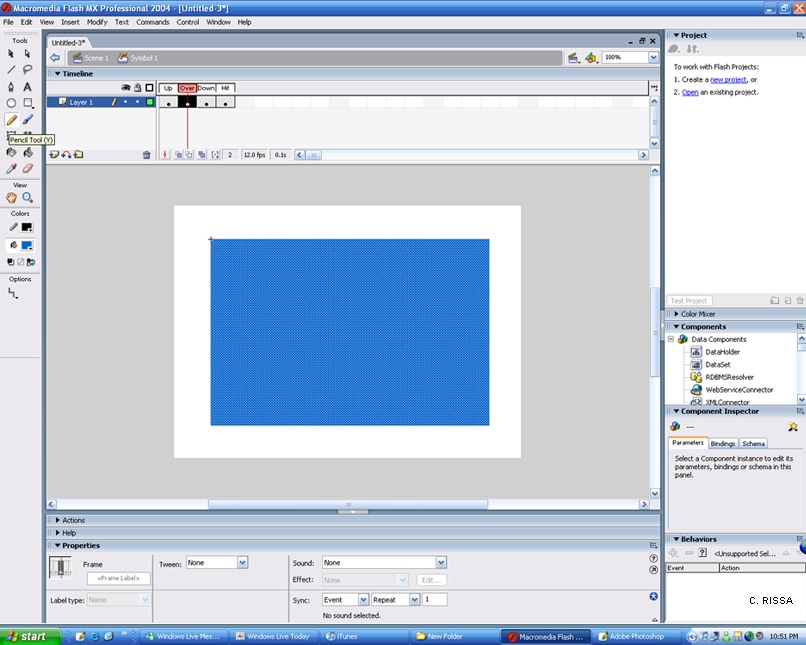 - Draw whatever you want or make whatever you want your Hover to look like.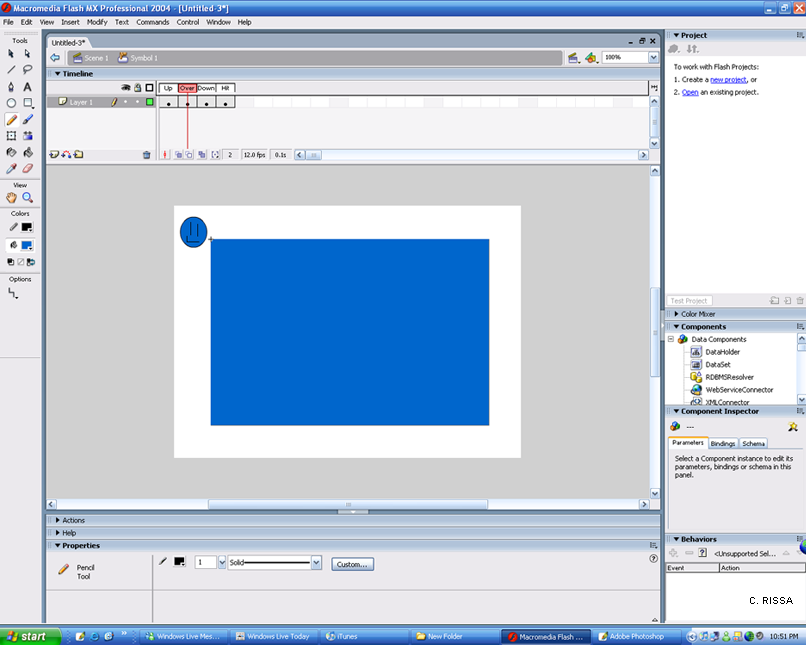 Step 6: Click on your Down state. Take whatever tool you want to use to make your Click look like. I will use a Paintbucket tool and fill it green.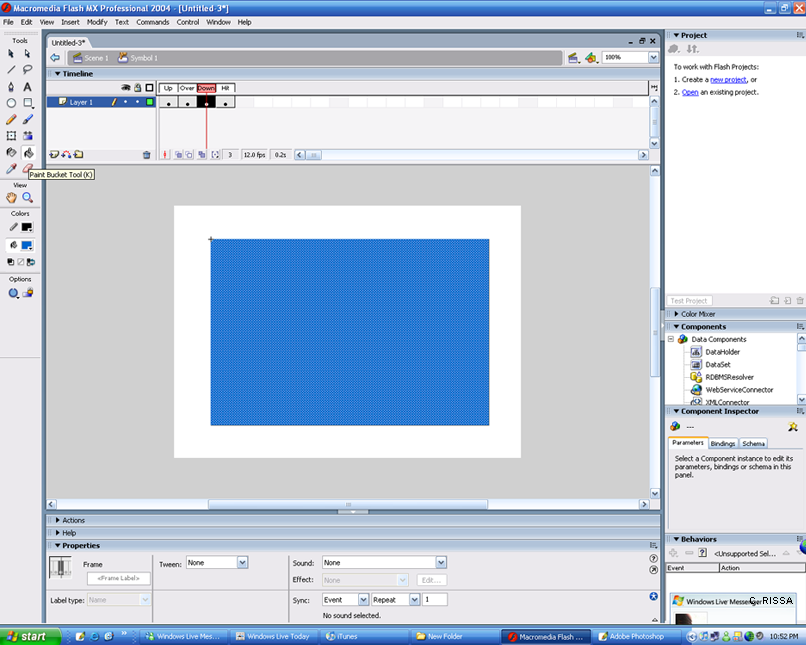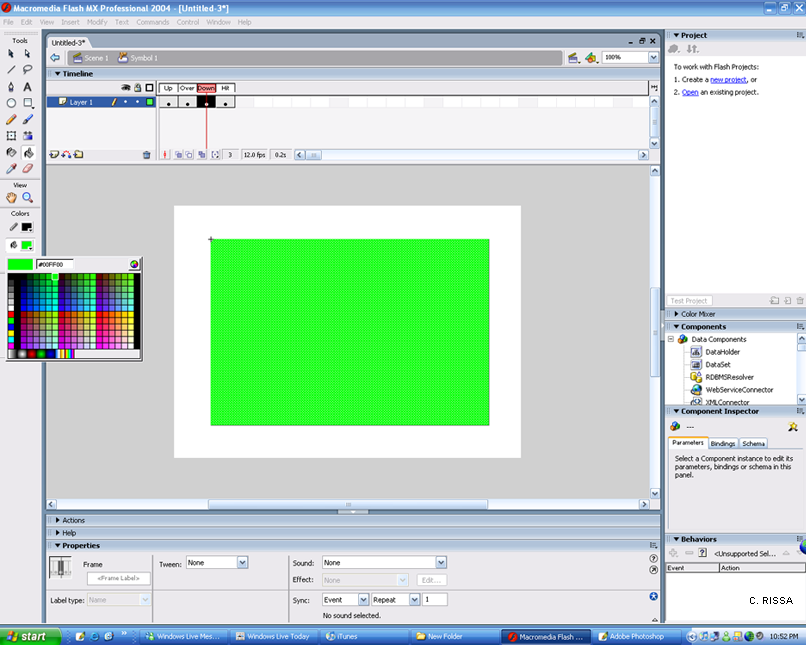 Step 7: After you're done, Go to Control, Test movie to see what it looks like.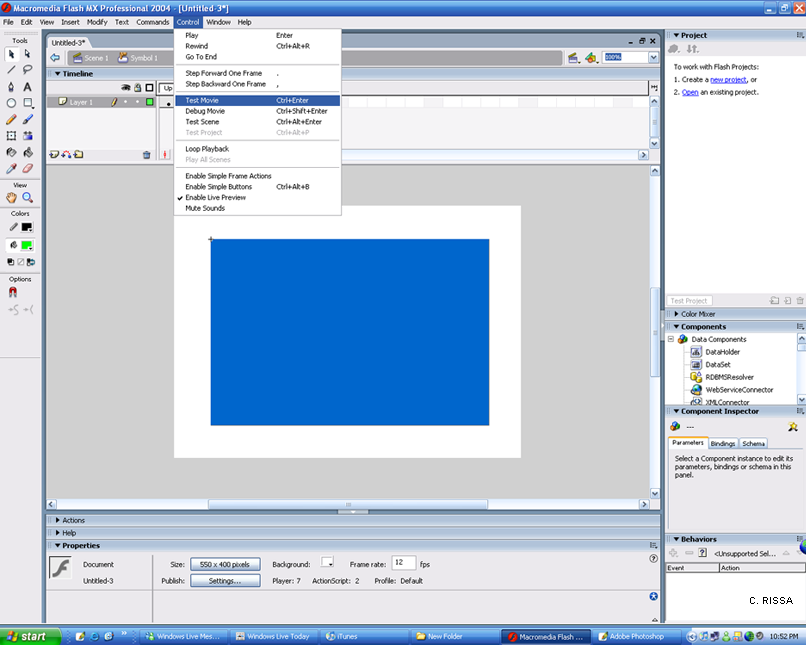 - My Hover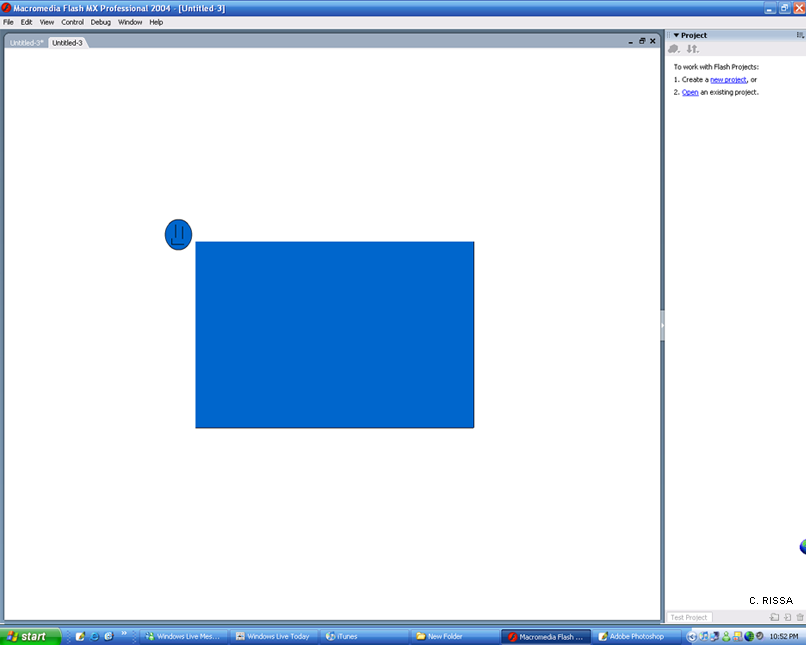 - My Click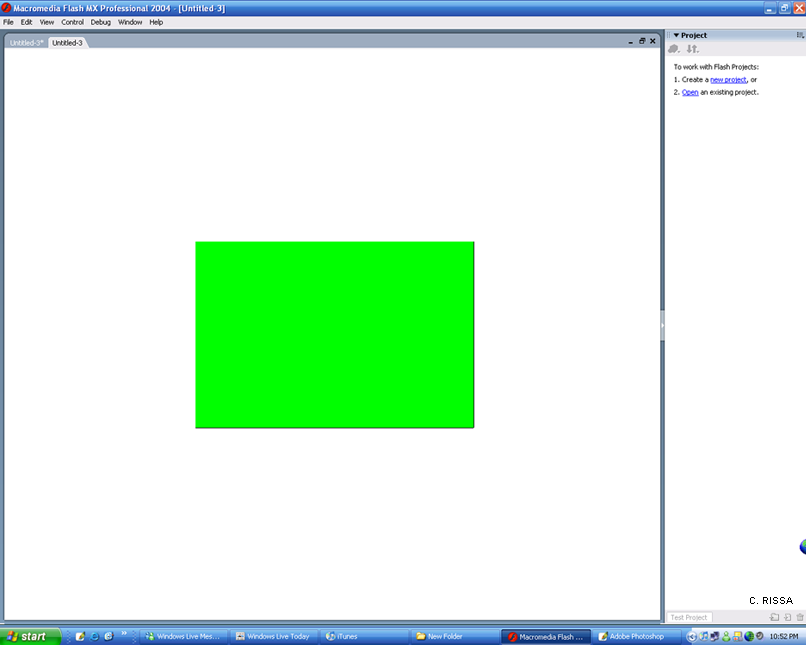 When you're done with that, go to File, Export, Export Movie. Then you can upload it with whatever server you want and put it on your site.
Tutorial Comments
Showing latest 7 of 7 comments
wonderful work..........go ahead...
this is so badass thnx
gooood
i can do this on photshop and fireworks. it's alway good to learn from another program.
I use flash a lot but making buttons is probably the hardest thing for me, good tutorial!
lol im totaly lost. i mean i have flash but i never been taught how to use it
o.O;;
Tutorial Details
Tutorial Tags