yo my jellyfish!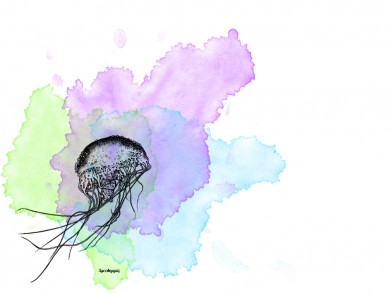 Designer's Comments
Look carefully for specific instructions
SEND ME A LINK IF YOU USE THIS!
Please give me credit...for non-commercial use only

looks best if placed in the lower left corner
Using This Graphic
Copy and paste one of the code below
Graphic Comments
Showing latest 5 of 5 comments
can you send me a link of where you got the water color brushes?
[if you remember] or if they are brushes.
I think this is beautiful. I love the color you used and the intricate jellyfish picture. My eyes are just instantly drawn to this. All of your prictures are amazing though. :]

You make really amazing backgrounds. I might use one as a baackground on my myspace, but I'm leaving the credit and stuff on, don't worry.
thanks
different. :)
cute.
Graphic Details