Dinosaur!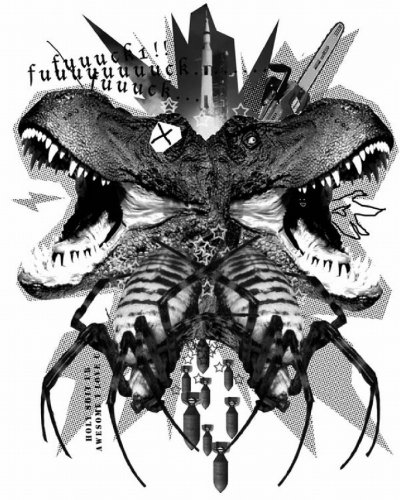 Using This Graphic
Copy and paste one of the code below
Graphic Comments
Showing latest 6 of 6 comments
Awesome design! I agree though I don't really like the word choice :P
dude, i`m loving this. the insects are kinda creepy but i think it really does add to the graphic. sweet job.
I think I'd like it more, if it didn't say 'fuuuuuuuuck', all through it.
really neat. =]i love dinosaurs.
this is wickedi love it
pretty awesome, would of been 100000000 times better had it not been blurry or black and whitebut again very creative piece of work
Graphic Details
Graphic Tags