GIMP Rainbow Gradient Effect
Tutorial
Click on thumbnailed images to enlarge
[1]Open up your image that you are working with. I will be using a picture of myself.
[2]Go to your Gradient Menu & chose Rainbow Spectrum.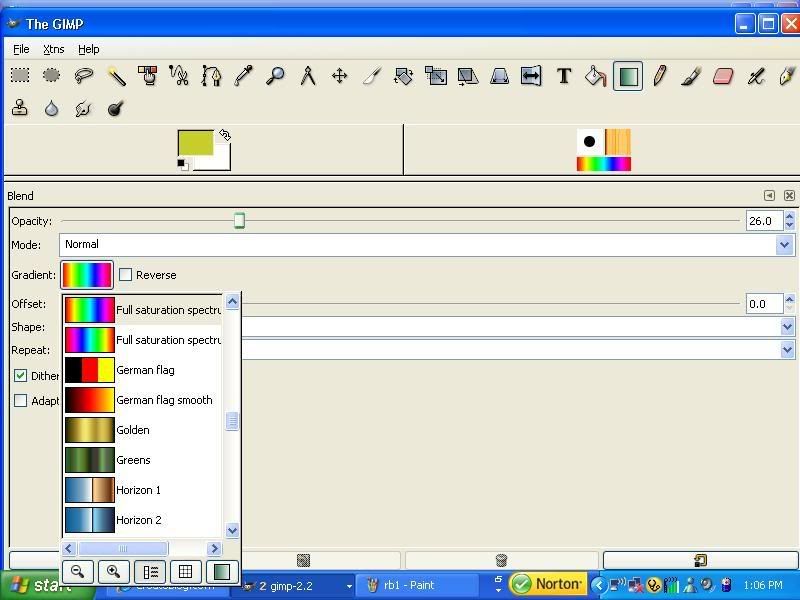 [3]You can chane around your opacity level around to satisfy yourself. I will be using 36.3.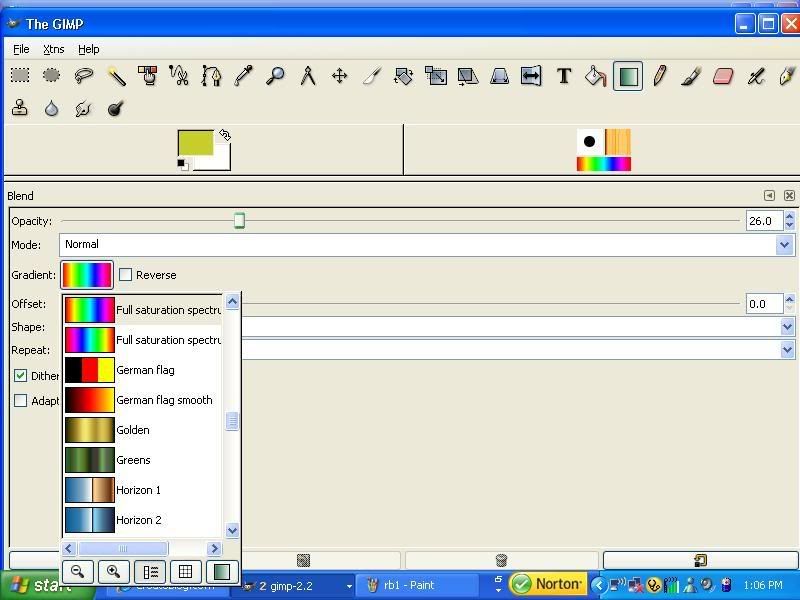 [4]Go back to your image & click on the bottom left hand corner of your image. Drag your cursor up to the top right hand corner & let go.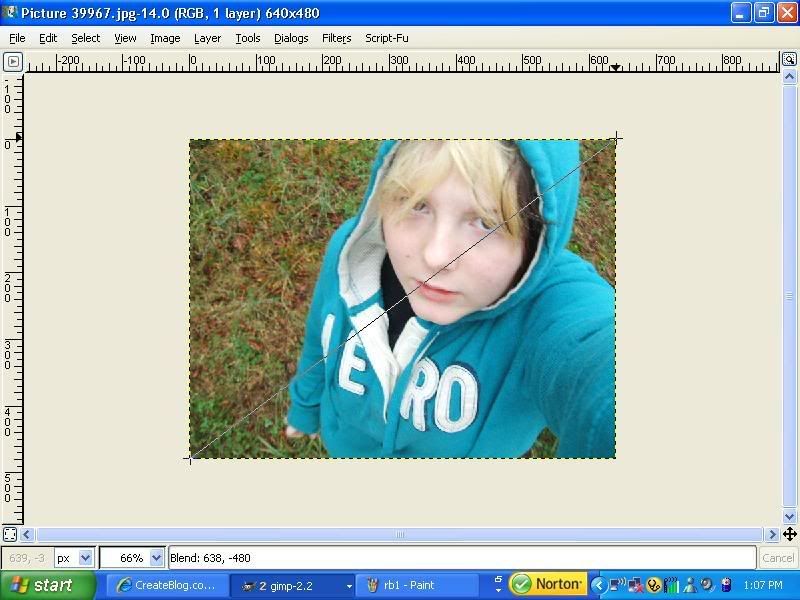 There you have it! Your image should now have a nice rainbow effect. You can now add brushes & other things to spiff it up more if you wish. Below is my final result.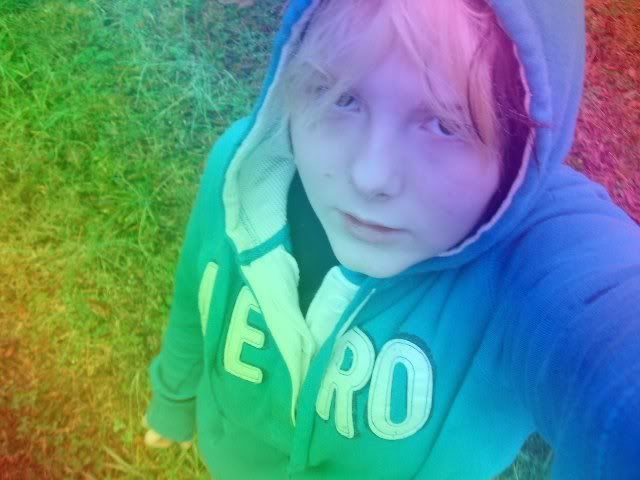 Tutorial Comments
Showing latest 5 of 5 comments
sweet; thats easy enough.

:]
FRANKIERO!! lol
for shure; i use GIMP at school a lot. =) and btw; whoever's in the picture; is boo-tee-full. =0) i wish i were; eee, i'm at school; boo, you whore. ;p xxx: clayton james, mhmmyeap.btww; add me: http://www.myspace.com/robo___penis_xmsn:see_you
Thanks. =]It's really easy actually.
nice
Tutorial Details