photofiltre mirror effect
Tutorial
Click on thumbnailed images to enlarge
1.open up your photo and click image>duplicate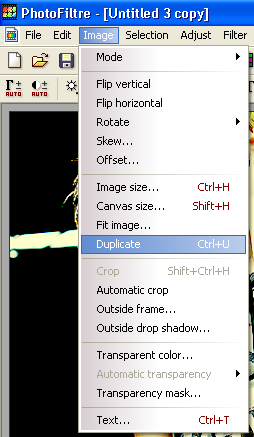 2.now you have two of the same photo. go to one of them and go to the menu. click on image>flip>horizontal.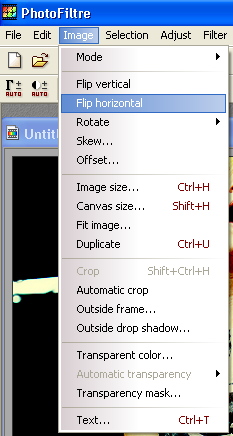 3.then it'll be flipped. copy the photo thats flipped
right click>copy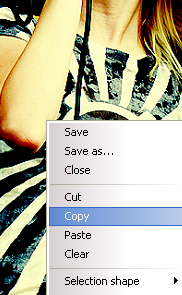 4.go to the 1st one that was untouched and go to menu.
click edit>paste special>assemble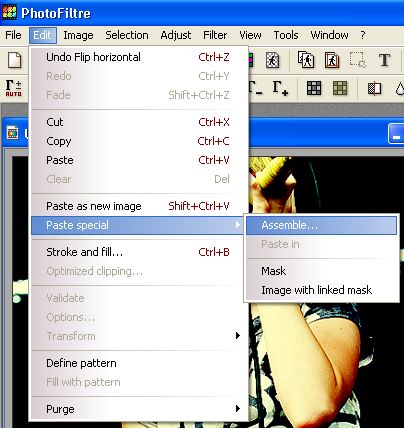 5.something will pop up and you'll decide if you want the picture right,left and blah. i chose right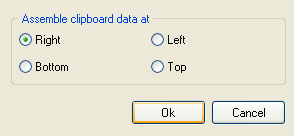 6.you're done!
I couldn't upload the finished product so I'm SO sorry.
but you'll probably need to crop
and put text on!
PLEASE COMMENT!
Tutorial Comments
Showing latest 10 of 10 comments
wow this is like so awesome thanx
wowowow!
awesomeeee!
I love this!!
i love this tutorial
thanks; this helps ALOT!
beauty:)
AHHHHH
you don't even know how long I've been looking for a way to do this!(:
i love you!(:
another great blending start.
Mine turned out good :D
I'm free to blend :P
i love this!
Tutorial Details
| | |
| --- | --- |
| Author | UNRVLDWRDS |
| Submitted on | Aug 16, 2008 |
| Page views | 15,682 |
| Favorites | 46 |
| Comments | 10 |
| Reviewer | schizo |
| Approved on | Aug 17, 2008 |
Tutorial Tags