Blue-ish GIMP colouring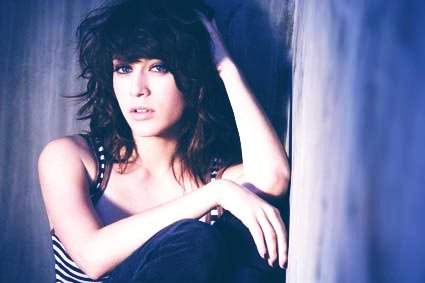 Tutorial
Click on thumbnailed images to enlarge
1. Open up your image. I'm using this photo of Lizzy Caplan.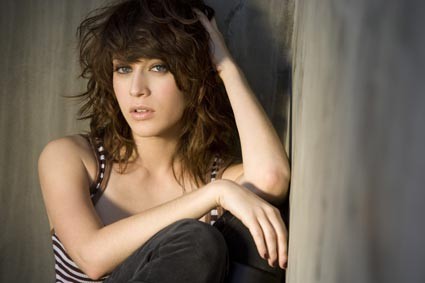 2. Duplicate base image twice
3. Set the first copy to Screen, and the second one to Soft Light. You should have something like this: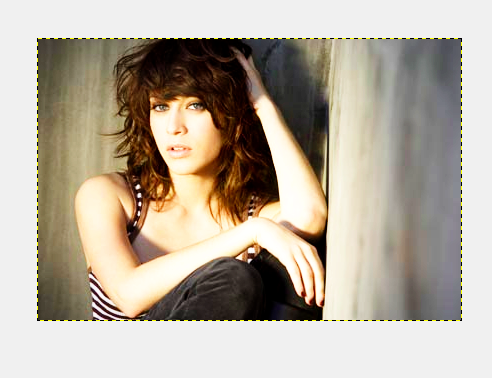 4. Set your foreground colour to #000f0f and your background colour to #042a44.
5. Create a new layer (Layer> New Layer), set the layer fill type to foreground colour and put the new layer's mode to
Overlay
. Set the opacity to
64.0
. You should have something like this: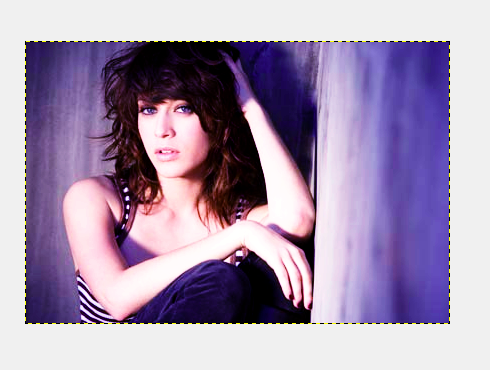 6. Create another layer, (Layer> New Layer) set the layer fill type to background colour and put the new layer's mode to
Screen
. Set the opacity to
100.0
. You should have something like this: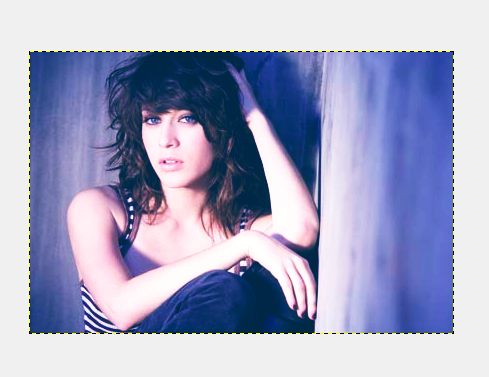 7. Select your base layer and go to Colors>Brightness-Contrast and set your brightness to -25 and your Contrast to 50 or whatever you like. And Voila! :)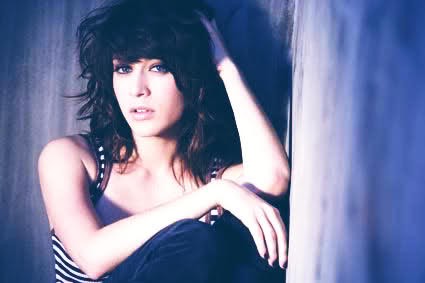 Tutorial Comments
Showing latest 7 of 7 comments
PDF to Image Converter For Mac:
http://www.doremisoft.co m/pdf/pdf-to-image-converter-m ac.html
PDF enjoys great popularity among school, office, organization.I'm very glad to share my eBooks with you.Related Mac PDF Tools:
[url=http://www.doremisoft.c om/pdf/pdf-to-html-converter-m ac.html]PDF to HTML Mac[/url]
[url=http://www.dor emisoft.com/pdf/pdf-to-text-co nverter-mac.html]PDF to TEXT Mac[/url]
[url=http://www.dor emisoft.com/pdf/pdf-to-image-c onverter-mac.html]PDF to Image Mac[/url]
Ugg casual shoes are comfortable, trendy, and good to wear in any occasion. Ugg slippers are warm and comforting and excellent to put on to bed or simply sitting around the couch. Ugg also gives a total line of high-quality handbags and backpacks to match UGG Classic Short Boot
your Uggs. Ugg handbags and backpacks are created from high-quality leather and suede just like their boots and feature a at ease and trendy cotton internet strap for comfort and design. A pair of Ugg boots, a matching Ugg handbag or backpack, in addition to a pair of jeans may be the perfect outfit for any casual event. With it, you might really feel comfy, appear trendy, and be the envy of everybody all around you.For the last 4 a long time, a brand new style trend has been sweeping the nation. Some have embraced it whilst other individuals are astonished and confused by its success. This style trend is identified as the Ugg boot. Although considerably UGG Classic Short Sale unconventional in appearance, Uggs has obtained a massive following amongst all social groups and ages. Besides the fact that they are incredibly trendy, it really is their remarkable capability to maintain feet warm inside the bitterest cold of disorders who makes these boots so well-liked.Why? Let me to introduce to you first, then you realize the causes readily.Now a lot of lady like fashion using the stick, short trousers and UGG Bailey Button Boot, all modes together with the last number of a long time, you see countless girls wear them using the road, it is now practically on the street wear style. The snow boot Ugg Boots clearance is great and white, which was born together with the earliest World War II in Australia, now it's the style trend with all the planet to be.The Ugg boot is made with sheepskin instead of typical leather which assists you keep cool while in the summer season and keeps you warm and snug in the winter making it the ideal boot to put on in all seasons. If sheepskin is not your design, then worry not for your Ugg boot also has varieties that happen to be created from leather and suede at the same time, from casual to cowboy styles. In addition, it features a UGG Classic Short style that is certainly meant for your far more feminine ladies with a fleece around the outside on the boot. But Uggs is greater than just sheepskin boots; it has casual footwear, slippers also as handbags and also other accessories. UGG Classic from here:uggs for youngstersclearance uggsuggs on clearanceugg slippersugg for menugg for womenugg boots clearanceugg sale uk
Ugg casual shoes are comfortable, trendy, and good to wear in any occasion. Ugg slippers are warm and comforting and excellent to put on to bed or simply sitting around the couch. Ugg also gives a total line of high-quality handbags and backpacks to match UGG Classic Short Boot
your Uggs. Ugg handbags and backpacks are created from high-quality leather and suede just like their boots and feature a at ease and trendy cotton internet strap for comfort and design. A pair of Ugg boots, a matching Ugg handbag or backpack, in addition to a pair of jeans may be the perfect outfit for any casual event. With it, you might really feel comfy, appear trendy, and be the envy of everybody all around you.For the last 4 a long time, a brand new style trend has been sweeping the nation. Some have embraced it whilst other individuals are astonished and confused by its success. This style trend is identified as the Ugg boot. Although considerably UGG Classic Short Sale unconventional in appearance, Uggs has obtained a massive following amongst all social groups and ages. Besides the fact that they are incredibly trendy, it really is their remarkable capability to maintain feet warm inside the bitterest cold of disorders who makes these boots so well-liked.Why? Let me to introduce to you first, then you realize the causes readily.Now a lot of lady like fashion using the stick, short trousers and UGG Bailey Button Boot, all modes together with the last number of a long time, you see countless girls wear them using the road, it is now practically on the street wear style. The snow boot Ugg Boots clearance is great and white, which was born together with the earliest World War II in Australia, now it's the style trend with all the planet to be.The Ugg boot is made with sheepskin instead of typical leather which assists you keep cool while in the summer season and keeps you warm and snug in the winter making it the ideal boot to put on in all seasons. If sheepskin is not your design, then worry not for your Ugg boot also has varieties that happen to be created from leather and suede at the same time, from casual to cowboy styles. In addition, it features a UGG Classic Short style that is certainly meant for your far more feminine ladies with a fleece around the outside on the boot. But Uggs is greater than just sheepskin boots; it has casual footwear, slippers also as handbags and also other accessories. UGG Classic from here:uggs for youngstersclearance uggsuggs on clearanceugg slippersugg for menugg for womenugg boots clearanceugg sale uk
yes,i did not know how to use this website.oh,my god ,so far.
http://www.hflaser.com
http://www.hflaser.com/Vinyl-C utter.html
laser engraver
laser engraving machine
laser cutter
laser cutting machine
vinyl cutter
cutting plotter
cnc router
laser cutter
laser engraver
laser engraving machine
laser cutting machine
desktop laser engraver
mini laser engraver
vinyl cutter
plotter
cutting plotter

laser engraver

laser engraving machine

laser cutter

laser cutting machine

vinyl?? cutter

cutting?? plotter

cnc?router

Tutorial Details
| | |
| --- | --- |
| Author | sabdallaaa |
| Submitted on | Mar 18, 2011 |
| Page views | 17,519 |
| Favorites | 7 |
| Comments | 7 |
| Reviewer | manny-the-dino |
| Approved on | Apr 6, 2011 |