Photofiltire eye editing tutorial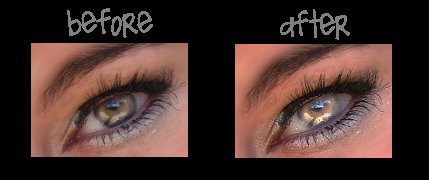 Tutorial
Click on thumbnailed images to enlarge
1. First get a picture of an eye or a picture with an eye:
2. Once you have the eye click on the selection tool and then the polygon selection tool.

3. Select part of the eye like so: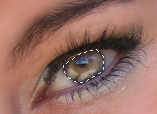 4. Now go to the brightness tool and click it three times.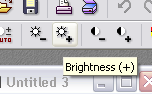 5. Your eye should look something like this: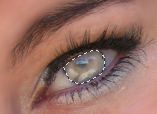 6. Now go to the contrast tool and click it about 4 times, more or less depending on the picture.

7. Your eye should now look like this: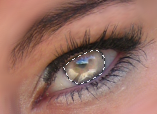 8. Then go to selection>>hide selection OR CTRL+D to hide what you have selected.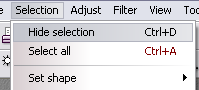 9. Now as you can see the eye is a little rigid along the outside where the brightness and contrast of the eye was changed: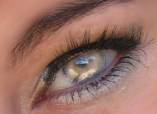 10. To get rid of this go to the Blur Tool and make sure you have the following settings:

11. Blur the rigid part ONLY. The eye looks like this now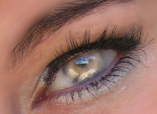 12. Now go the polygon selection tool again and select around the eye like this: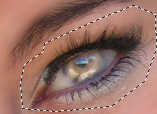 13. Then go to Filter>Sharpen>Sharpen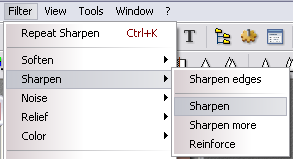 14. The eye now looks sharper.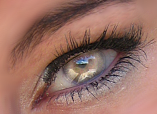 15. Finally to enhance the color slightly go to Adjust>more hightlights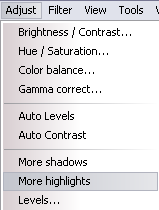 16.And you're done
Tutorial Comments
Showing latest 5 of 5 comments
Completely amazing! I never new how easy things would be!
Amazing =)
very helpful
Eh, I think I like the first one better.
thats really good! but you can see the lines so it kinda showing
:o
yur ahhhmazingg
Tutorial Details
| | |
| --- | --- |
| Author | xColour |
| Submitted on | Jul 29, 2009 |
| Page views | 7,743 |
| Favorites | 18 |
| Comments | 5 |
| Reviewer | manny-the-dino |
| Approved on | Jul 29, 2009 |
Tutorial Tags