Color circle on photofiltre studio!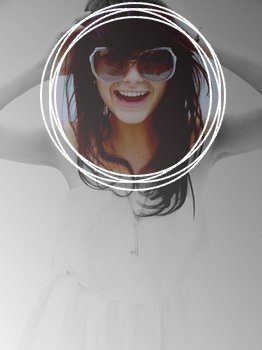 Tutorial
Click on thumbnailed images to enlarge
Open up your image. I'll use this one:
Do all your editing and stuff now!
First select the selection tool on ellipse setting and select something from the picture, for example face.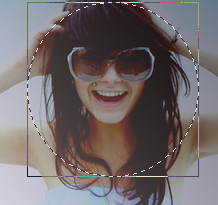 Then right-click and select
invert selection
and then hit the grayscale button.

Now you should have the whole picture in black&white expect the circle. Then right-click again and select invert selection again.
Next right-click again and select
stroke and fill
. Put your settings somewhat like mine: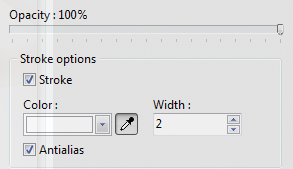 And leave fill alone, no touching in it. :D Then click ok.
Now you move the selection a little bit, then right-click and ok, the settings you used earlier are automatically there. Then move the selection a little bit again and right-click and stroke and fill etc etc etc. You can repeat that just as many times you want, until you're satisfied with your picture. Mine turned out like this: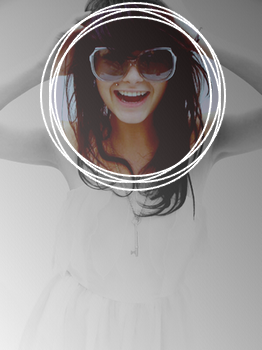 You can also do it the other way around: don't select invert selection, just hit the greyscale button and then stroke and fill, now you should have some b&w circles.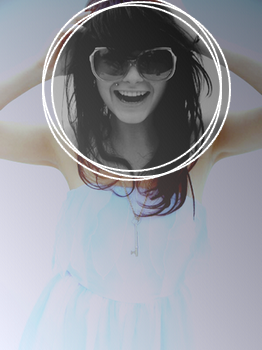 Tutorial Comments
Showing latest 7 of 7 comments
cute!
i tried it its works for me but yours looks better! :[
never mind link is broken.

[url=http://i44.tinypic.com/2l wn720.png]xx[/url]
Link mistake.

Ohh, I love this Here's my try.
http://i44.tinypic.com/2 lwn720.png
it works on Just Photofiltre too.
:3
not understandable.
I love it!
Thankks
Tutorial Details
Tutorial Tags