Polaroid Image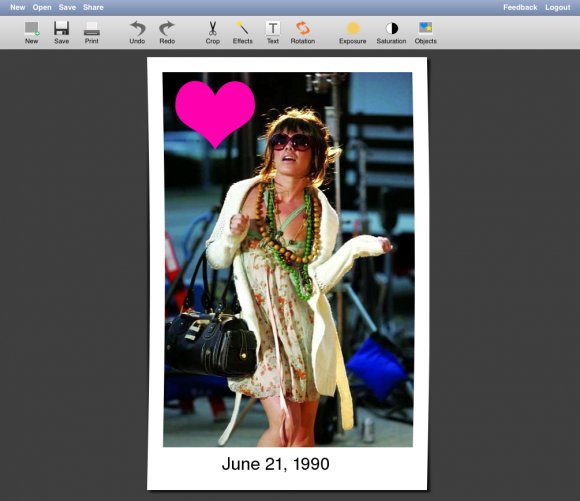 Tutorial
Click on thumbnailed images to enlarge
To get started open your browser and in the address bar type
PicEdit.us
Once your browser loads click on Upload New Photo.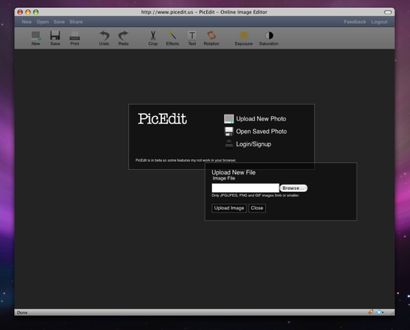 Select the photo that you would like to apply the Polaroid effect to.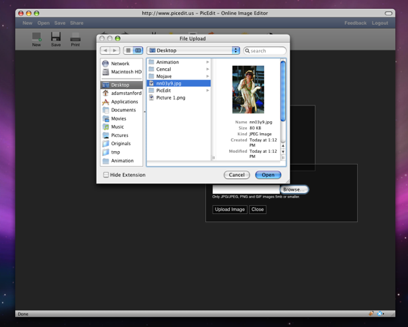 Once your photo has been upload it will appear in the editor.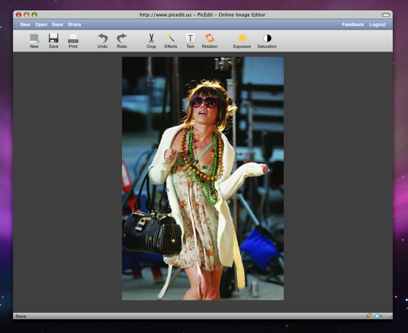 Next click on the Effects button on the toolbar.

Once the effects window comes up apply the Normalize effect. After the image reloads with the normalized effect applied, then apply the Polaroid effect. Note this may take some time.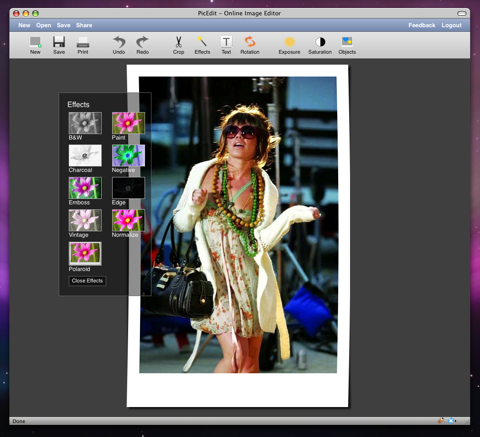 Once it is done and your image is not Polorized click on the text tool. Type what ever you want it to say in the text box and change the text to black. Drag the text box to the bottom of the image were there is a white area. Then click apply text.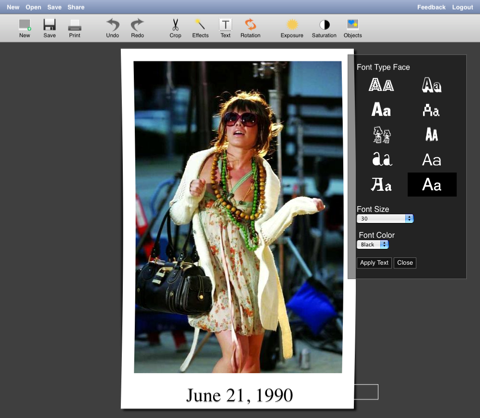 This next part is optional, it just adds a little more customization to your photo.
Click on the Objects button on the toolbar, select an object that you would like to use. In this tutorial we are going to use the pink heart, we drag it to the position we want it to be applied and then we size it down a little, then click apply.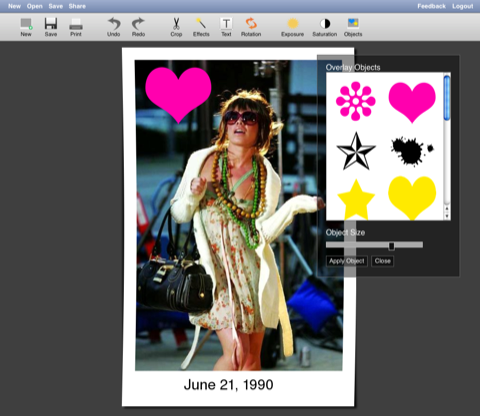 Once your are done and happy with how your image looks click on the Share button on the menu bar at the very top from there you can ether grad the code or it, email it or click the Export File button. I recommend that you export the file and ether upload it to the site that you want to use it on. Note if you do not have an account with picedit and you use the codes in the share window, they will delete your image off there server thus the code will not work. So just export the file and upload it to photobucket.
Enjoy.
Tutorial Comments
Showing latest 3 of 3 comments
Thanks It Really Helped But Any Image I Use Takes FOREVER To Load :( x
It all depends on the size of the photo, in the tutorial the image is a little long so it didn't come out looking exactly like one but its the effect. You could use the crop tool and hold down shift while cropping to get a perfect square. Then apply the Polaroid effect to get better results. Also remember this is free service we are dealing with here. O_o
That doesn't really look like a polaroid..
You can make MUCH better ones than that.
Tutorial Details
| | |
| --- | --- |
| Author | yz4now |
| Submitted on | Feb 18, 2009 |
| Page views | 3,298 |
| Favorites | 12 |
| Comments | 3 |
| Reviewer | manny-the-dino |
| Approved on | Feb 18, 2009 |
Tutorial Tags