How to speed up your computer.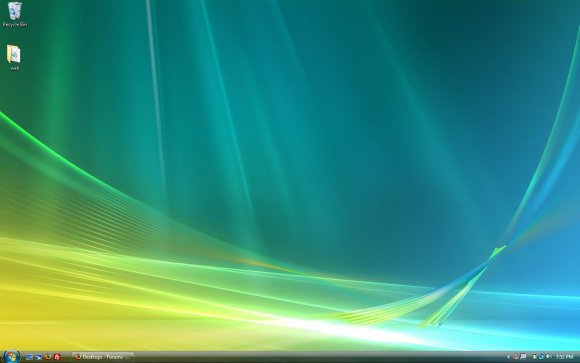 Tutorial
Click on thumbnailed images to enlarge
This tutorial works for vista and xp.
As your computer gets older it gets sower and you want to make it faster and im going to tell you how.
Lets start:)
First open my computer and right click your main hard drive (usually c:) and click properties and you will see a pie chart. Right next to it there's a button that says disk cleanup. Click it. If your on vista click files from all users. If using vista then click continue. It will then start to calculate which may take some time. Once done select every check box and then click ok. Then delete. This may also take some time. Once your done go back to the hard drive properties and go to the tools tab. Then click defragment now and if your in vista click continue. Then click defragment now. This mat take some time. Once your done, depending on how slow your computer was in the first place it should be a lot faster.
The next steps will affect how your computer looks so if you don't want to change how your computer looks skip these.
If you are using vista right click your desktop and click personalize then theme.
If xp right click desktop click properties and go to the theme tab.
Once your there open the drop down box and change the theme to windows classic, or classic theme. And click ok.
Your computer will now look very different! If you don't like it you can put it back but this makes your computer a lot faster!
Next go to control panel. Then click system. Then go to advanced settings. and then click performance settings. Then click adjust for best performance and click ok.
Also it is very important to have a virus protection software! Because viruses slow down your computer the most! I would suggest free avg if you are looking for a free one because it doesn't slow down your computer as much as some others when you are running a scan.
Thats it! Your computer should be much faster now especially if you are using vista!
Now, if you have a very old computer and its still slow and and it has too many viruses you may want to consider get a whole new operating system.
If you install linux ubuntu on your computer it will make it very fast.
Click
here
to learn more about ubuntu.
I hope I helped! Please leave a comment with any questions or tell me if it sped up or computer. Or feel free to give more tips on how to speed up your computer!
Update:
Here is an extra tip to make your computer faster and to make it boot faster.
Open rn or click windows key+r and type msconfig and hit ok. Then click the startup tab. All the checked items are things that open when you turn on your computer. Its important to keep some on, so if you dont know what it is, DONT TOUCH IT!
I have downloaded many different programs and some of them turn on at startup when I dont want them to! And some programs came with the computer but just slow it down.
I turned off all google programs, and some web browsers that were set to run at startup and skype, and aim, and my webcam and some other programs.
Tutorial Comments
Showing latest 10 of 14 comments
Thanks:)
Thank You! It helps alot! XDDD
If you want to delete aoftwars/programs then go to control panel. In vista open programs and features and uninstall any programs you want, in xp I think you open add remove programs.
okayy so tht means it clens up EVERYTHING on yur pc.
evn your softwares...
Holy shit, I love this.
I was scared at first to do it. but I did it anyways..lol...and I love it..heehee
I'm doing this.
;]
I'm trusting you.

This is awesome it really helped me out with my computer.
Thanks. I needed this big time! feels like I have a new comp.
omg this really did work! (: thanks! i've done this before though haha but it's a good thing that your giving out info for others in-need of HELP (:
View all »
Tutorial Details
| | |
| --- | --- |
| Author | Maccabee |
| Submitted on | Jan 12, 2009 |
| Page views | 8,162 |
| Favorites | 36 |
| Comments | 14 |
| Reviewer | manny-the-dino |
| Approved on | Jan 13, 2009 |