Make Certain Parts of Black and White Colored(photofiltre)
Tutorial
Click on thumbnailed images to enlarge
To start, bring up your photo. Like this,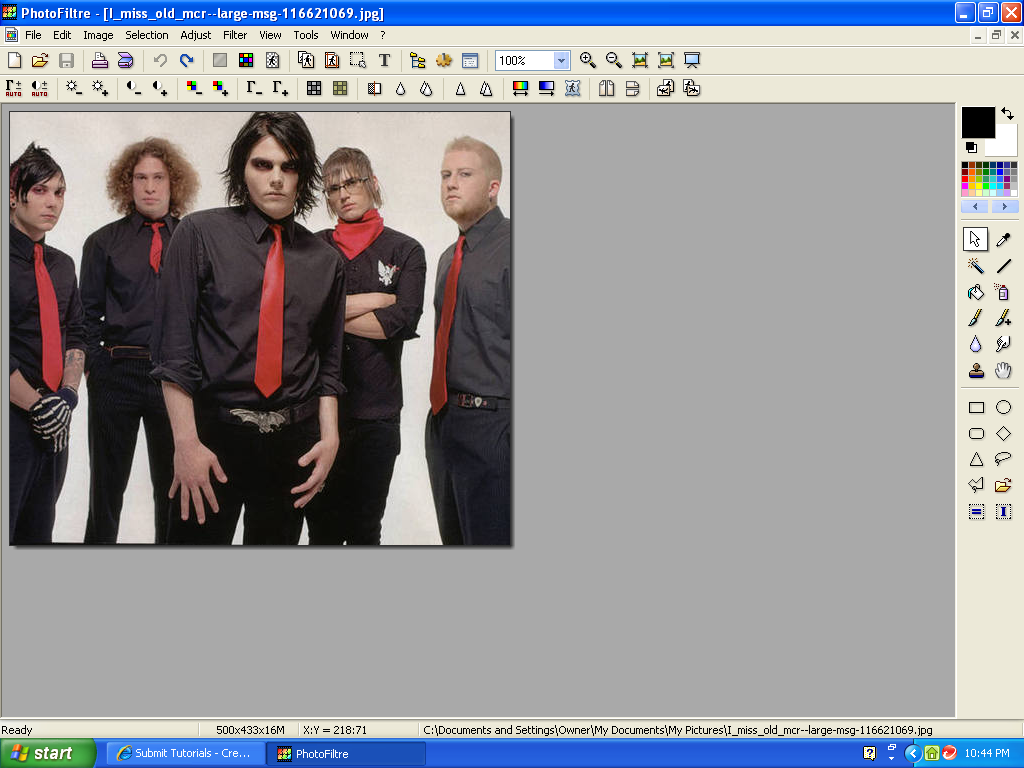 and then select grayscale to make your picture black and white. like this.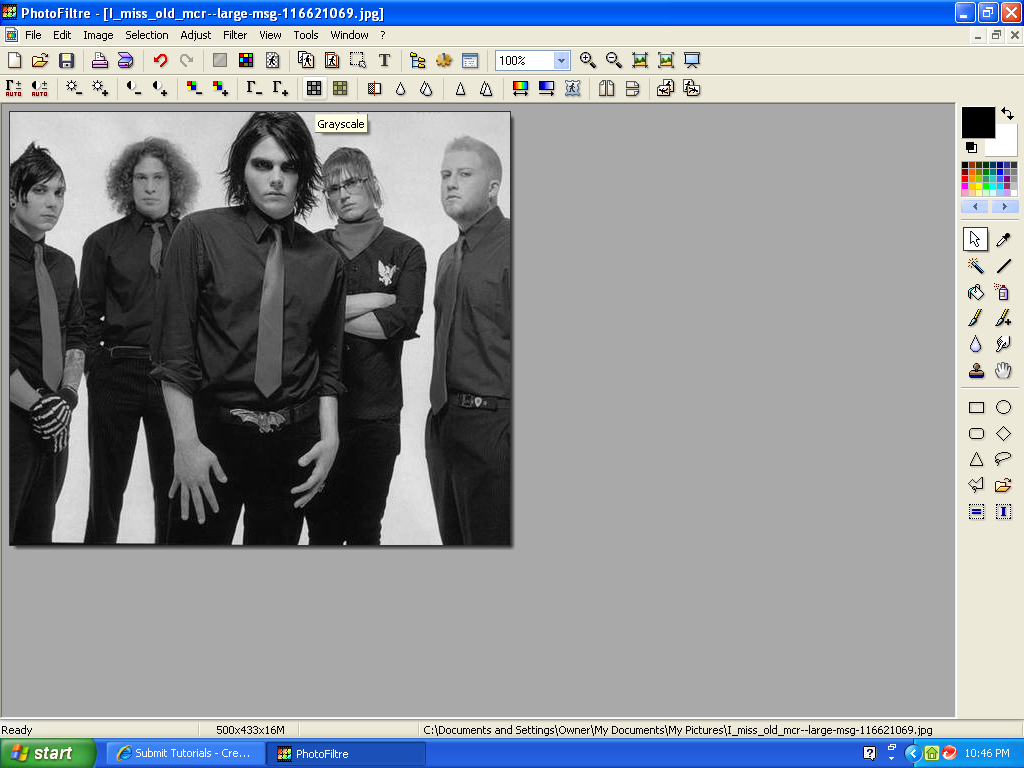 then select the polygon tool.
and then go around the object you wish to color, with the tool. like this.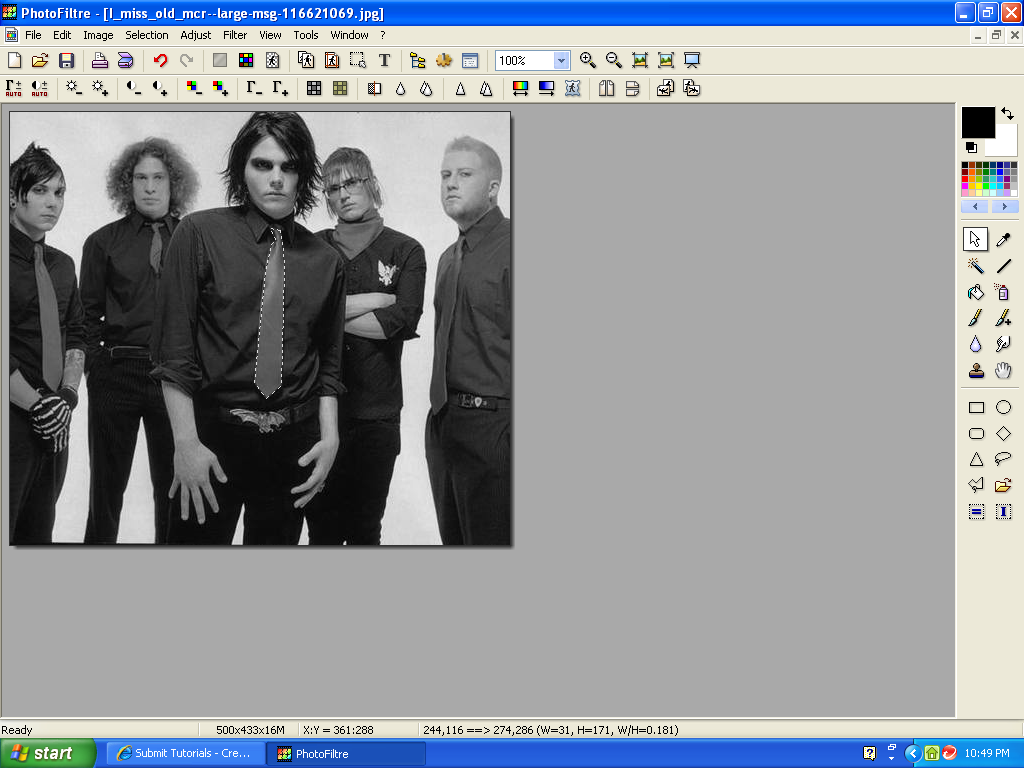 then select you hue variation tool, like this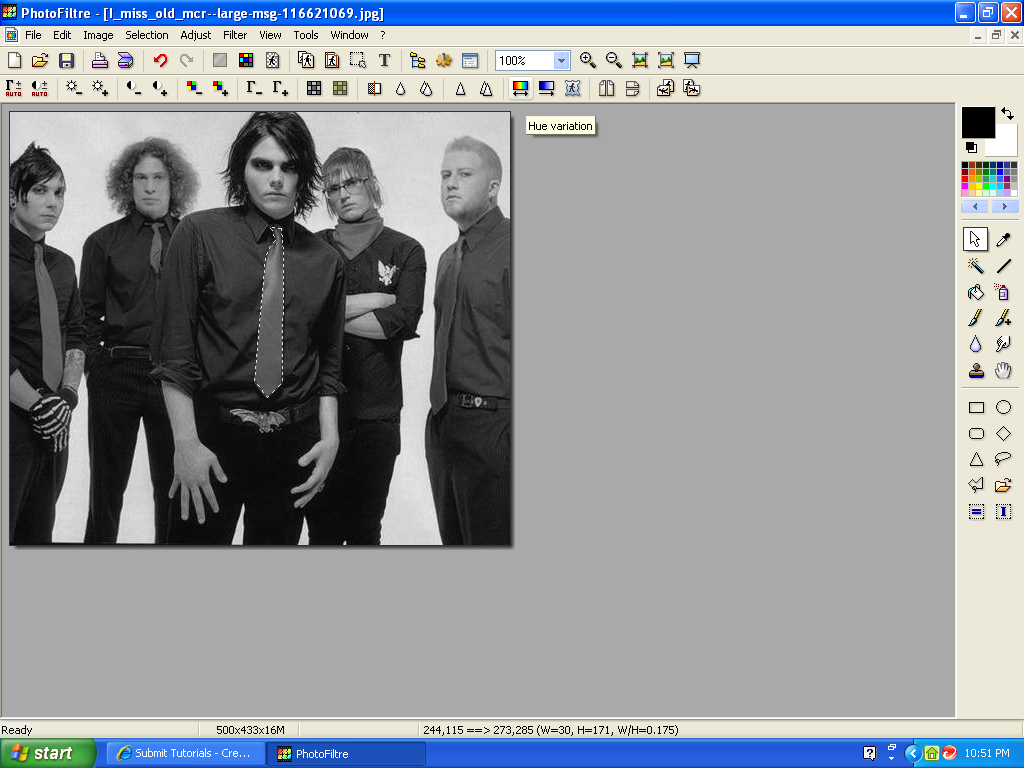 and pick the color that you would like to make your object. like this.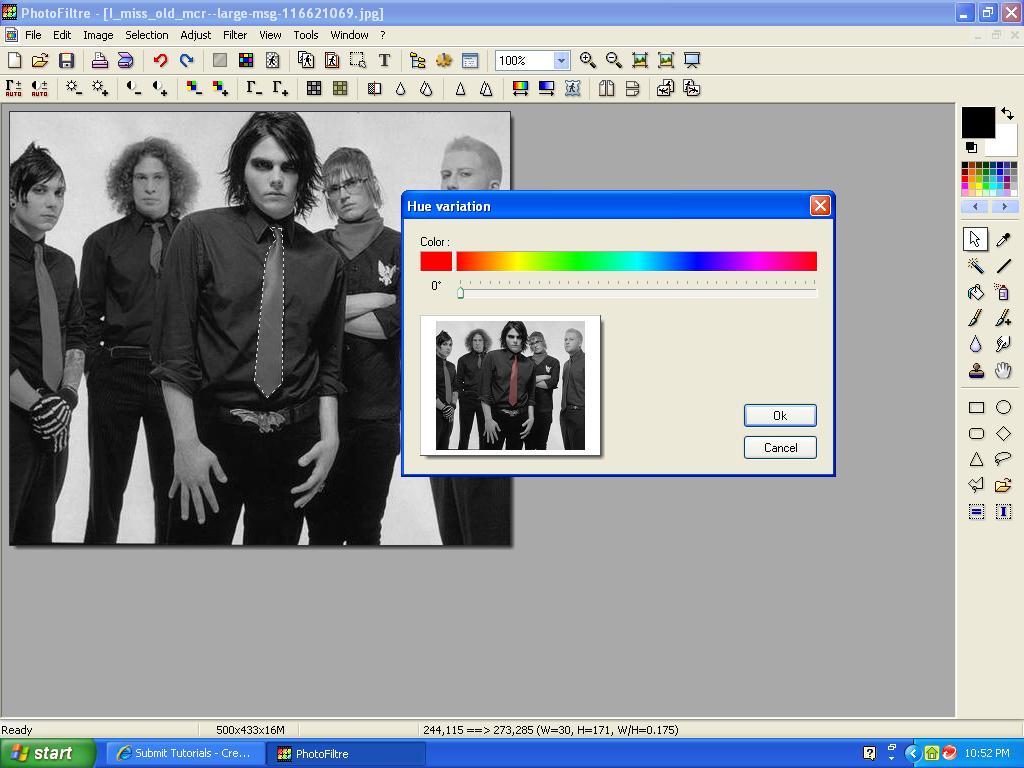 and you get this.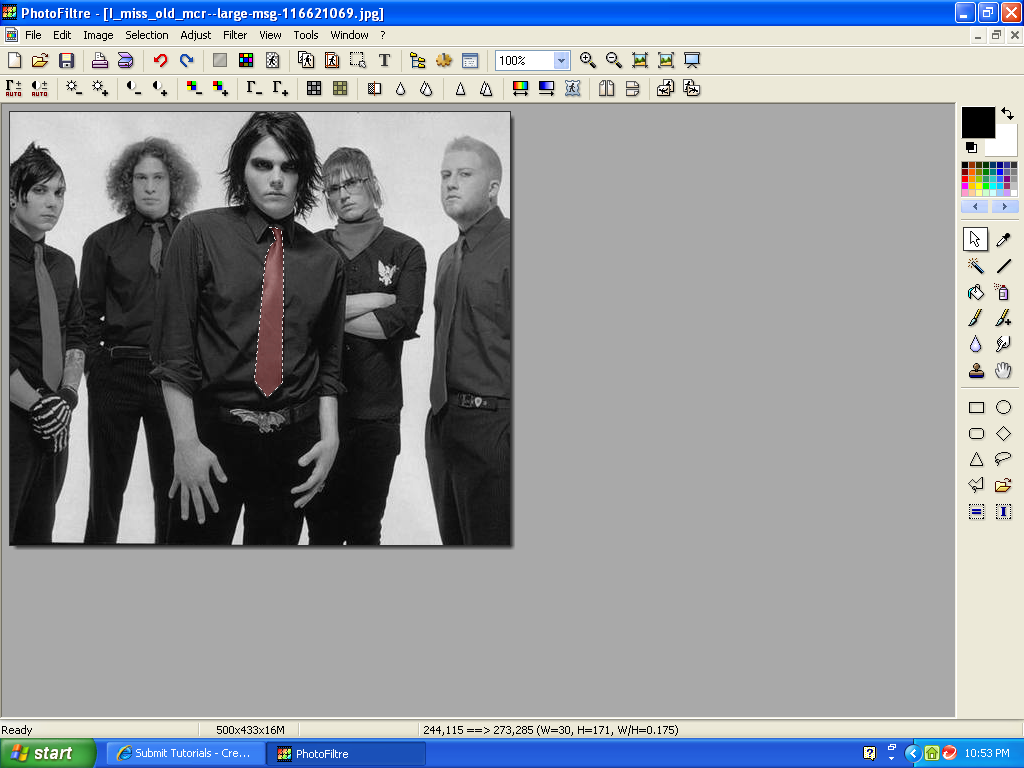 and then finally, you select your lasso tool to get rid of the line on your object. to get this.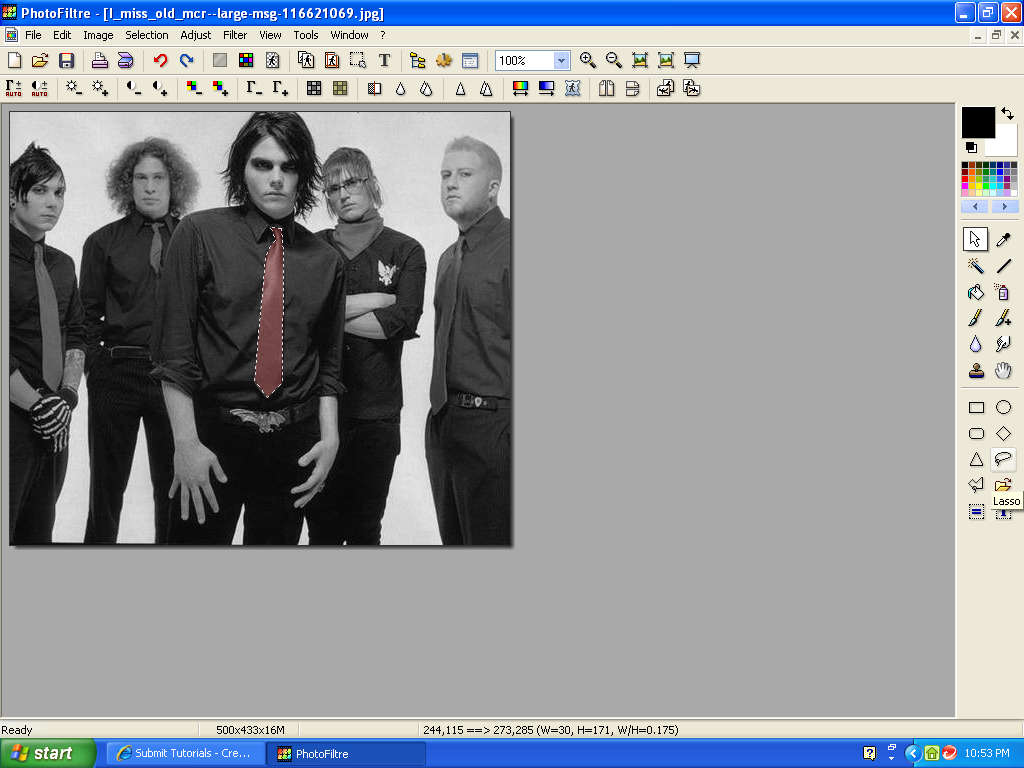 Hope this helped.
Good luck with your editing!
:)
Tutorial Comments
Showing latest 4 of 4 comments
You could just hit the polygon butto, highlight the tie, right click press invert selection, go to filter>color>creyscale, and boom you still have the red tie, while everything else is just black and white-thats the easier way to do it.
Thanks!
nice
i knew how to do this already but this is awesome[:
THX!!!!!!!!!!
Tutorial Tags