Animation Tutorial Using the Gimp
Tutorial
Click on thumbnailed images to enlarge
I know that there are many programs that you can use to make animations, but I thought that some people use the Gimp and should be able to create animations :)))
We will make an animation using these four images: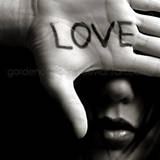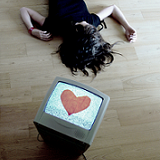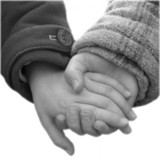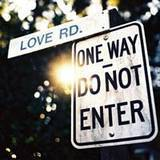 And we will make it into this :)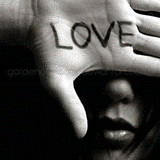 Step 1
- You have to get the GIMP to do this. It is a free program that you can download. It's a little bit like photoshop. Don't worry, it is perfectly safe to use. You can download it
here
Step 2
- Install the GIMP. -Please dont ask me how to install it...It's called following the instructions that they give you.
Step 3
- Gather the pictures that you want and save them to your computer. Make sure they are the same width and height!!!!!...otherwise it will look stupid. I am going to use the 4 pictures mentioned at the beginning of the tutorial.
Step 4
- Open GIMP.
Step 5
- Go to File-Open and find the first picture that you are going to use.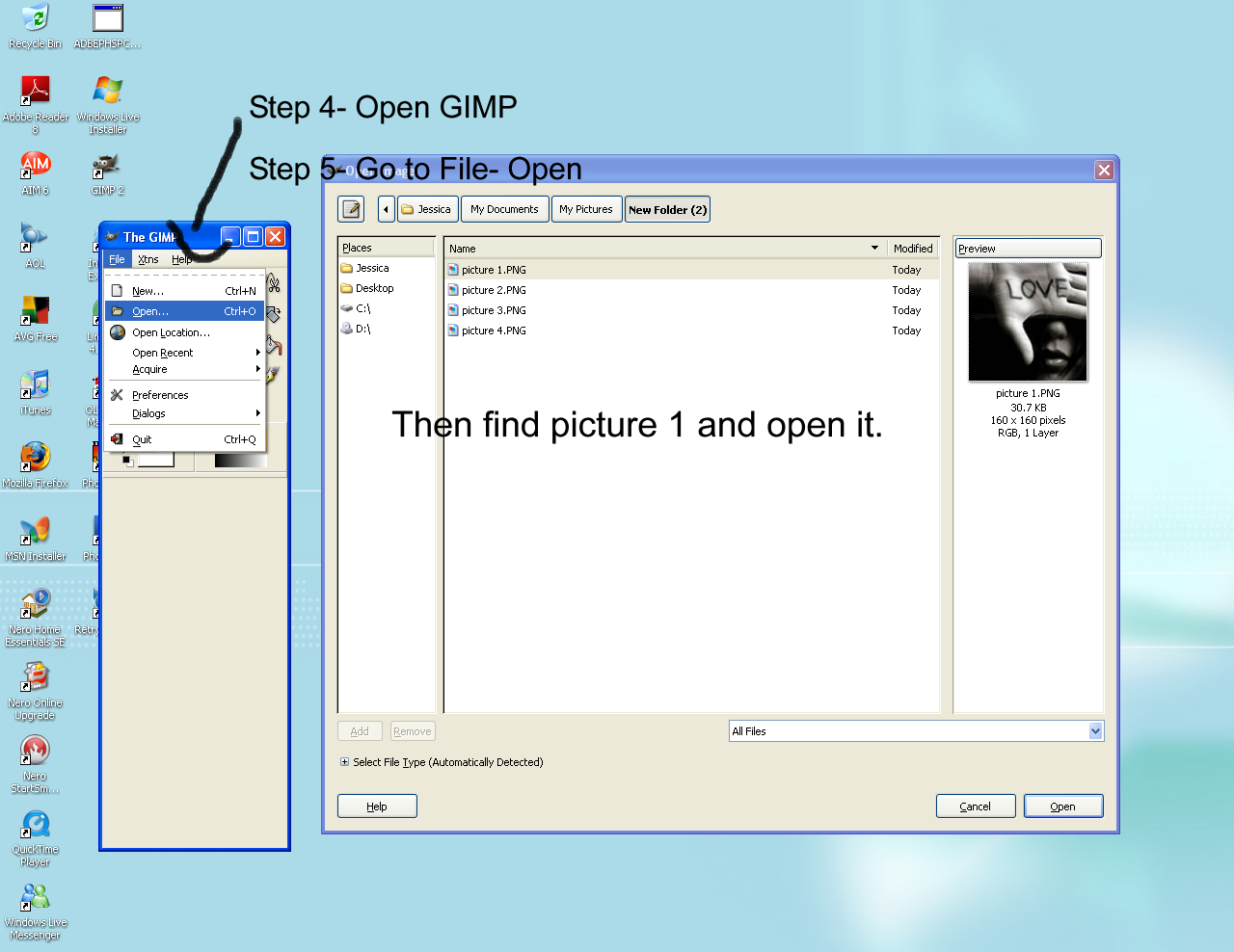 Step 6
- Go to Dialogs- Layers. It should open a tiny window called layers.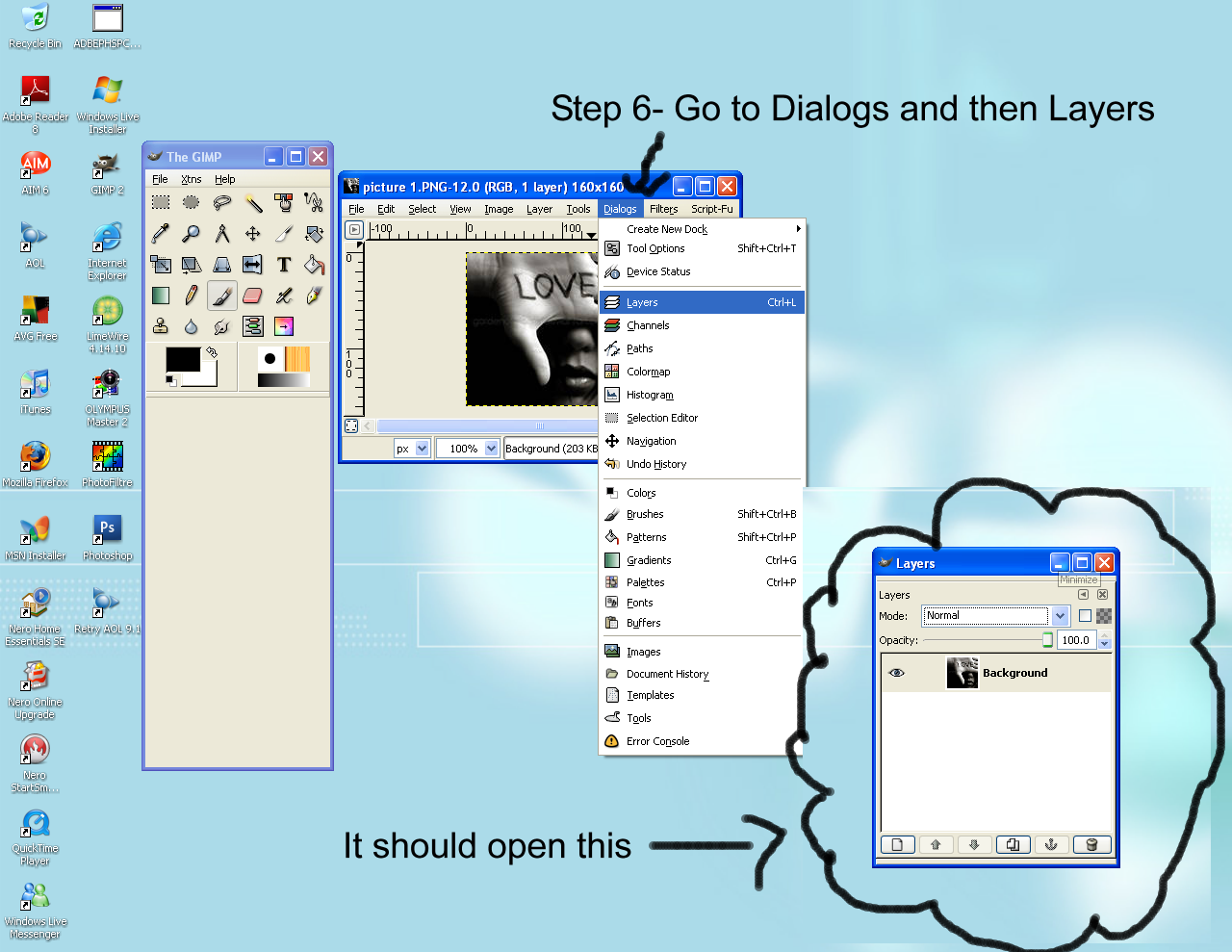 Step 7
- Now go to File- Open and find the second picture. Open it.
Then go to Edit- Cut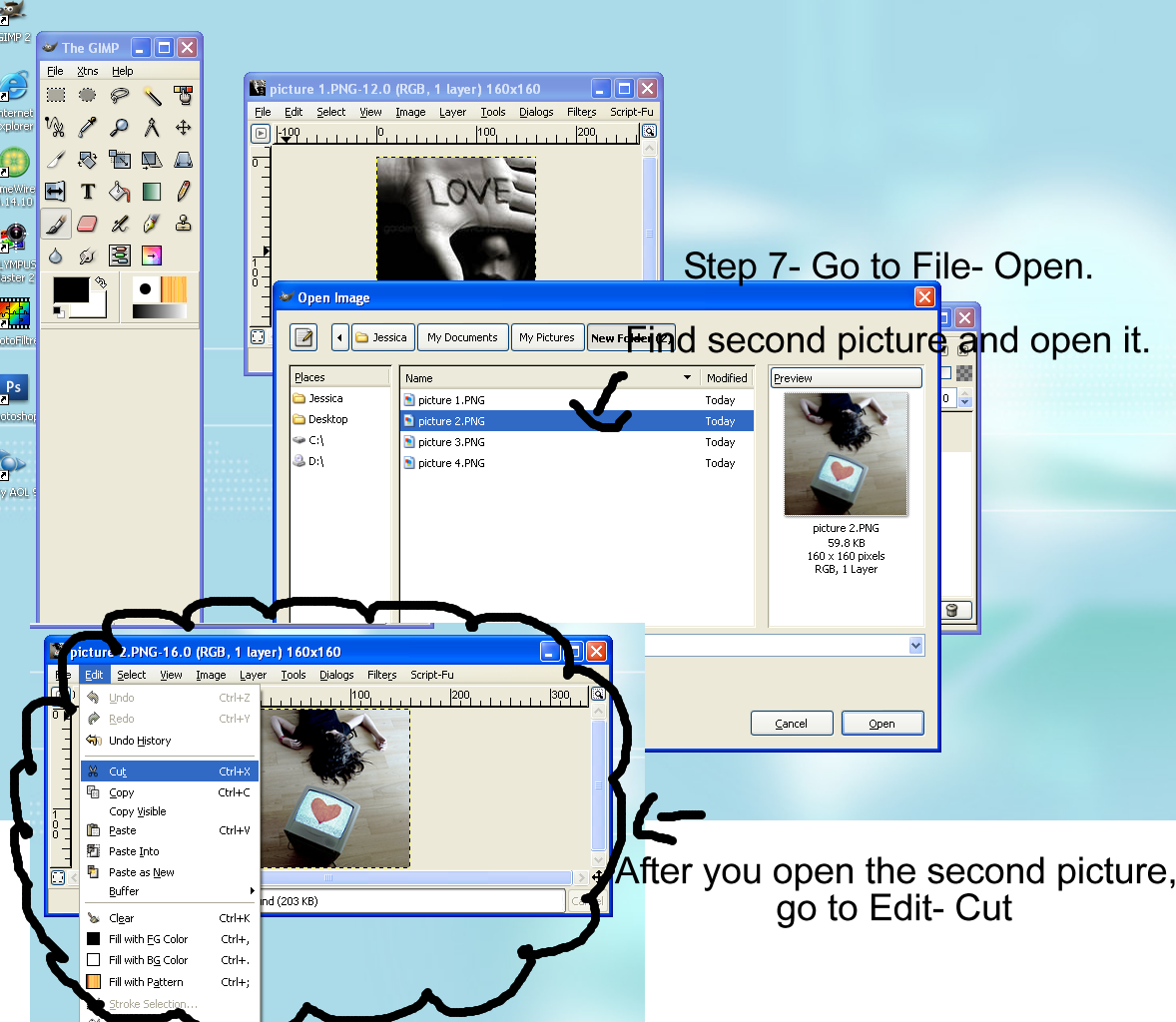 Step 8
- Go back to the first picture. Go to Edit- Paste Into. This is the most important part!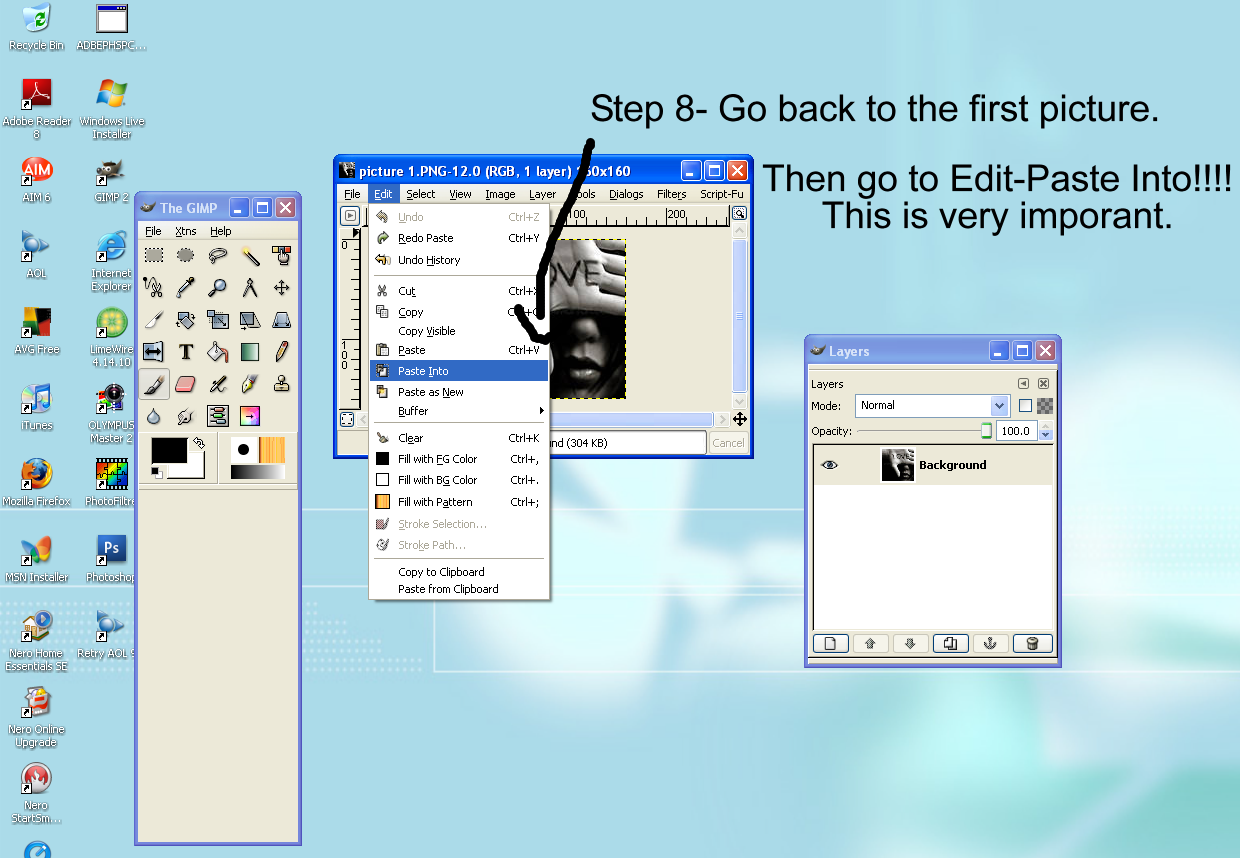 Step 9
- Click the little white page in the layers dialog.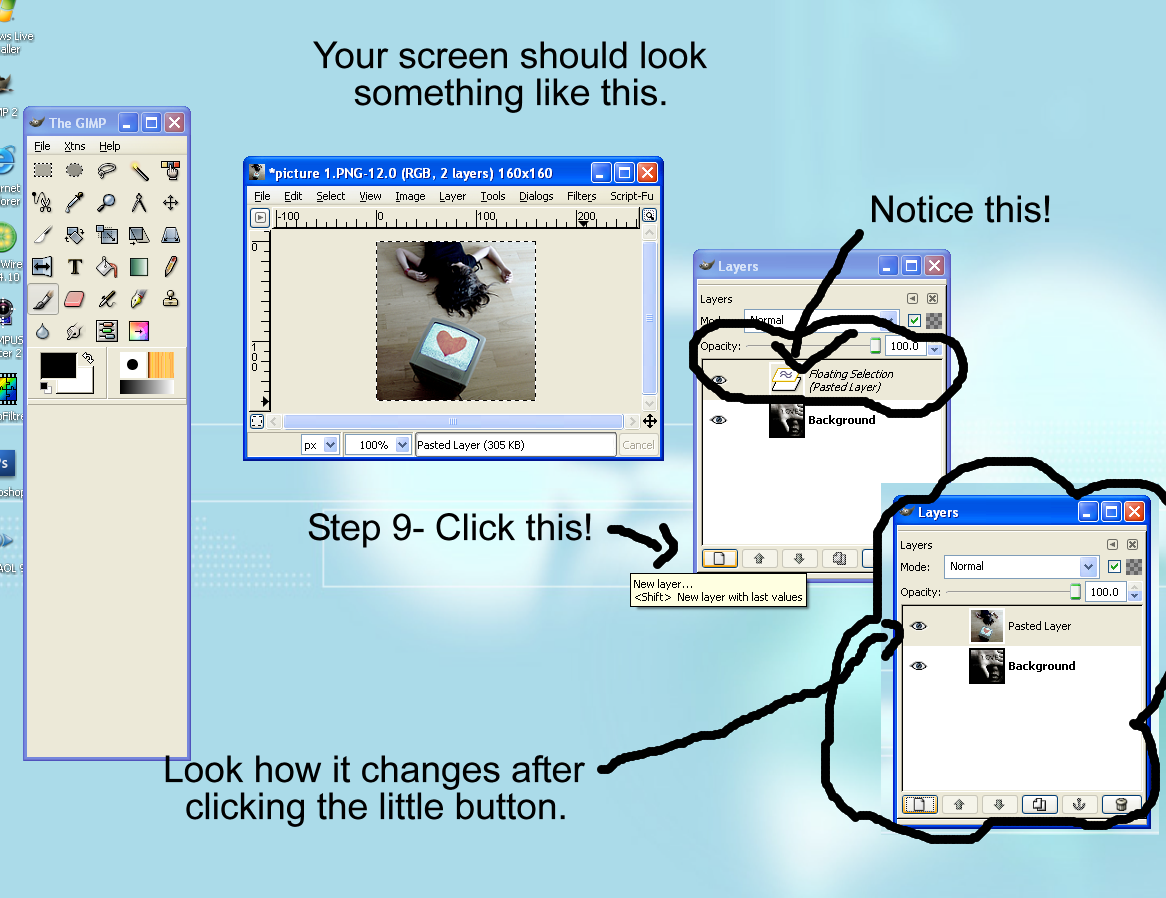 Step 10
- Repeat Steps 7 , 8, and 9 with the other pictures.
Step 11
- If you did all the steps correcly, it should look like this: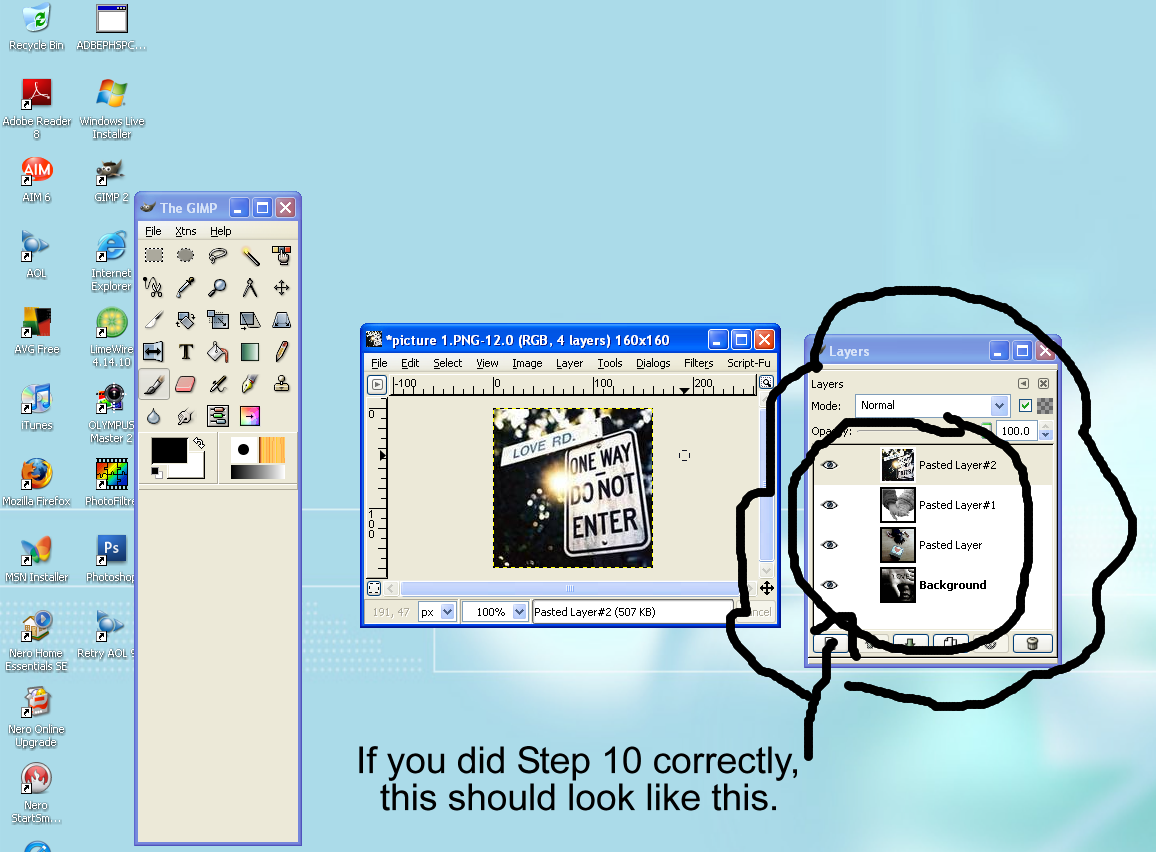 Step 12
- Go to File-Save As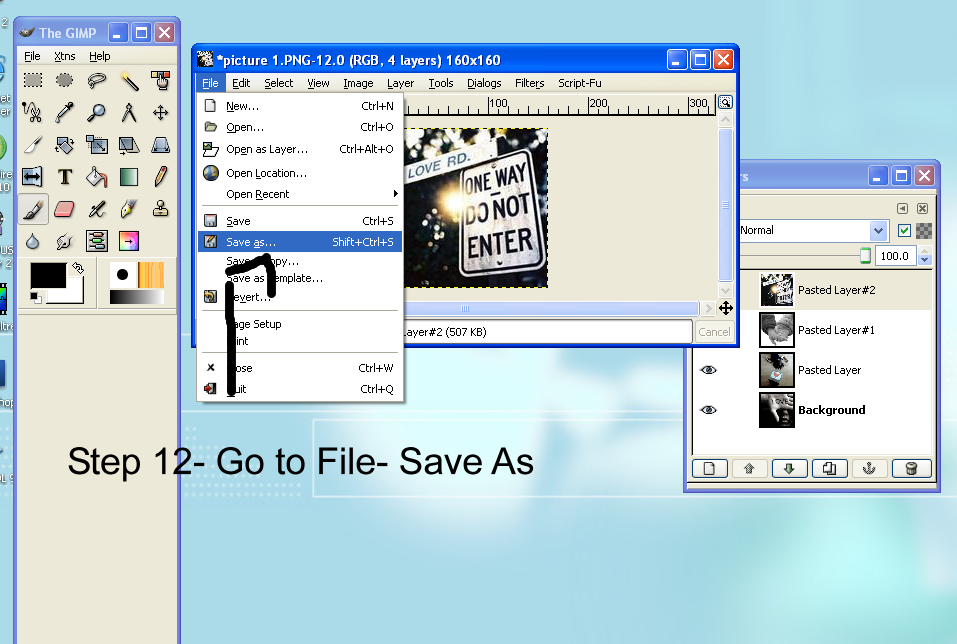 Step 13
- Name your Project, Make sure you save it as gif. For example the name of my project will be final, so I will write final.gif
After doing that, click save.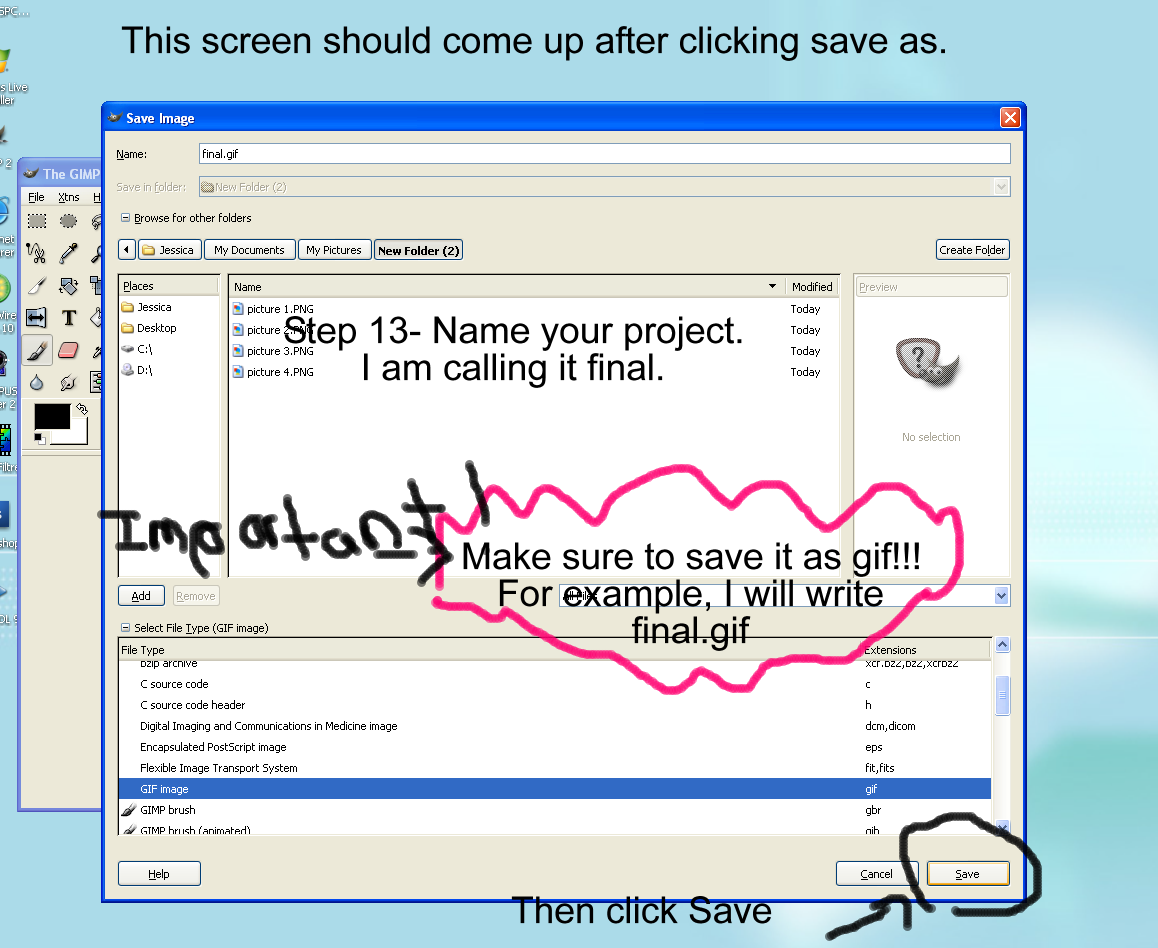 Step 14
- A new window should come up. Make sure you select Save As Animation and Convert to Indexed using default settings. Then Click Export.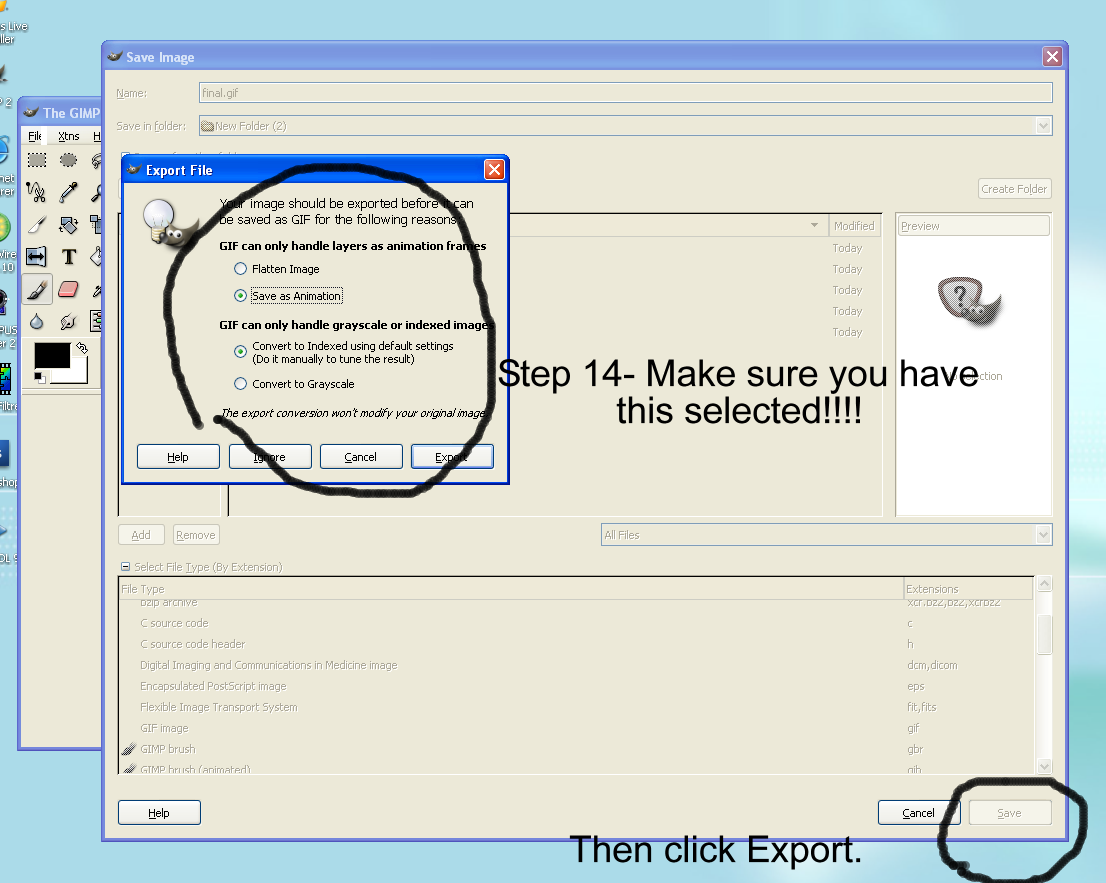 Step 15
- A new window should come up again. Make sure you click loop forever. You can choose how slow or fast you want the images to move. The higher the number, the slower the images will move. Press ok and you're done :))) HOOORAAAAYYYY!!!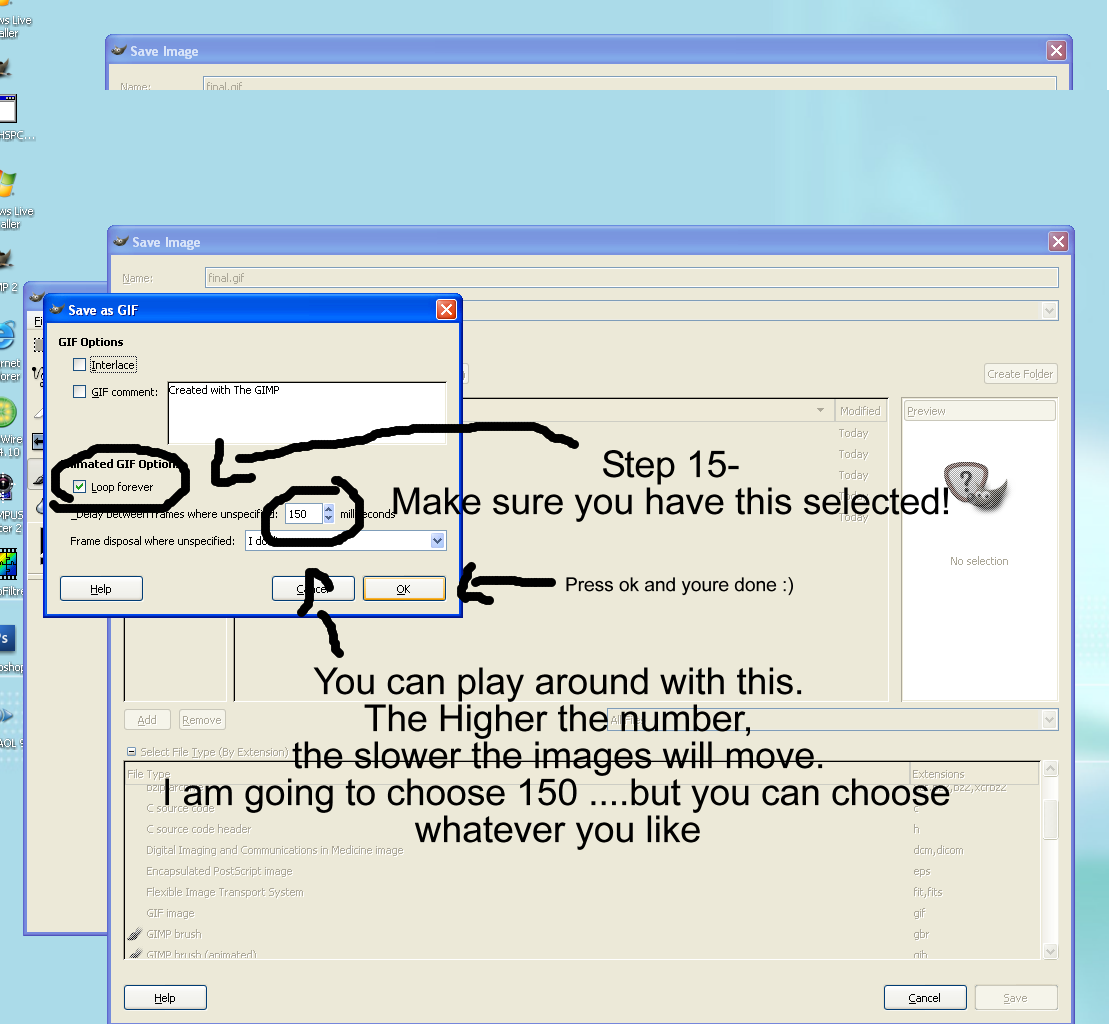 Tutorial Comments
Showing latest 5 of 5 comments
:\ There Is Different Gimp Downloads So It Will Really Help If You Tell People Which Download Ur Using. =]
i downloaded gimp but it won't open. i uninstalled it , then installed it again; same thing. what do i need to do?
Thanks :) this really helps :)
used to make my science project.
Thxx!!!!!!!
heyhey,so can we use GIMP to make the words ani ????
Tutorial Details
| | |
| --- | --- |
| Author | xxsary27xx |
| Submitted on | Feb 2, 2008 |
| Page views | 11,461 |
| Favorites | 36 |
| Comments | 5 |
| Reviewer | sweetasphyxia |
| Approved on | Feb 2, 2008 |