mistakenstar!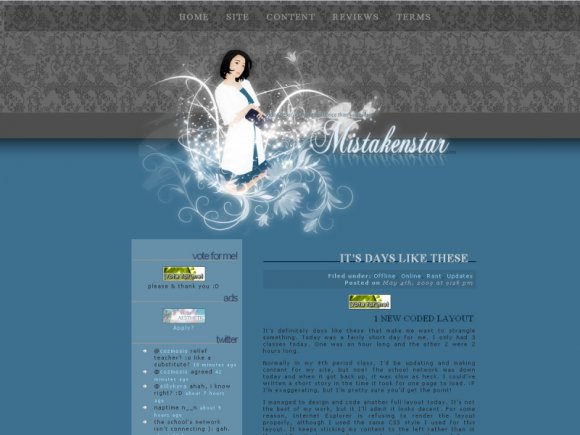 Affiliate Description
A brief description of the affiliate website
A blog and graphic resource site that offers 100x100 avatars, uncoded and coded layouts, high quality vectors, and an amount of stock photography. There will be tutorials and articles added, as soon as tons more content.
Affiliate Comments
No comments yet. Be the first one to comment!
Affiliate Details
| | |
| --- | --- |
| Site owner | dazzling |
| Submitted on | May 5, 2009 |
| Last activity | Dec 8, 3:54pm |
| Uniques in | 5,856 |
| Uniques out | 1,104 |
| Comments | 0 |