NEW: Make your site look like it's shut down.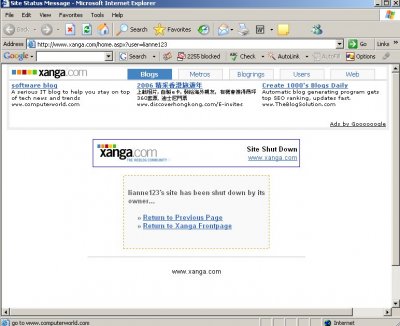 Author's Comments
Look carefully for specific instructions
This script is actually based on Komicid's script. I changed a few things to make it look more real. I changed the color of the background within the box (notice its gray), the color of the links, the title (it says Site Status Message).

Things to do:
1)Clear everything in your header
2)Paste the code into your header
3)Take off your background image.
Script Code
Copy and paste to Header HTML
Script Comments
Showing latest 4 of 4 comments
there is still the "next 5" at the bottom right
that's amazing ,but i reli wanna know how can i get back to first when i havnt use this script? it just stuck there and i couldnt sign in to "look&feel" anymore,help me plz!
is the whole purpose of this to fool your friends? just wondering any other purposes
wow... im going to have to use this one someday soon. thats funny. thanks.