Add a Summer Vintage Effect.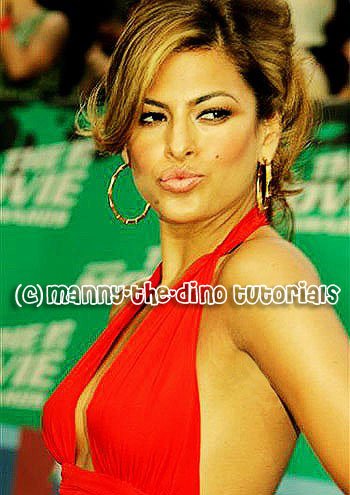 Tutorial
Click on thumbnailed images to enlarge
**NOTE**
I did this tutorial in Photoshop CS3 Extended which is why some of you

may

have problems. However, that

doesn't

mean this tutorial won't work in other versions of Photoshop. Just try it out.
Don't you just miss the summer time? I sure do. Hopefully just thinking of summer will get you to try out this tutorial. I'll teach you how to achieve that "summer vintage" look. The lucious Eva Mendes will be my subject this time. Here's the before: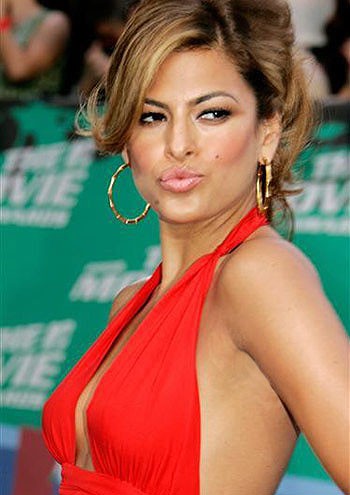 Here's the after:
Begin!
001.Open you picture.
002.Create a new fill layer by going Layer>New Fill Layer>Solid Color.
003.Click ok & enter this number for your color: #B1D1E3.
004.Set it's blend mode to Soft Light & opacity to 70%.
005.Make
another
fill layer but this time use this color: #FAF0AA
006.Set it's blend mode to Color Burn & opacity to 45%.
007.Okay make yet
another
fill layer. Last one, I promise!
:D
But use this color: #F4E862.
008.Set that layer's blend mode to Multiply & opacity to 60%.
009.Do a ctrl+j with your Background layer selected & bring that layer up to the top & set it's blend mode to Soft Light.
010.Now go Filter>Sharpen>Sharpen More.
011.Go Image>Adjustments>Brightness/Contrast.
012.Enter 7 as your brightness & 11 as your contrast.
013.Press enter & you're done!
If you got lost or have any questions, comment the tutotial & I'll get back to you as soon as I can. :D
Tutorial Comments
Showing latest 6 of 6 comments
Thank you :-)
so beautiful and i got in on the first go too =]
good!! i got it!
it didnt work for me, i pushed ctrl + j and it made it even more yellow..?
yeah it's just that i sharpened the picture when i first saved it & i forgot that i had to sharpen it in the tutorial so i over-did it.. "/
i don't think you should've sharpen the image. it looks like it's bad quality. apart from that, nice tutorial.
Tutorial Details
| | |
| --- | --- |
| Author | manny-the-dino |
| Submitted on | Jan 4, 2008 |
| Page views | 36,906 |
| Favorites | 77 |
| Comments | 6 |
| Reviewer | IVIike |
| Approved on | Jan 5, 2008 |
Tutorial Tags