Focus on a subject.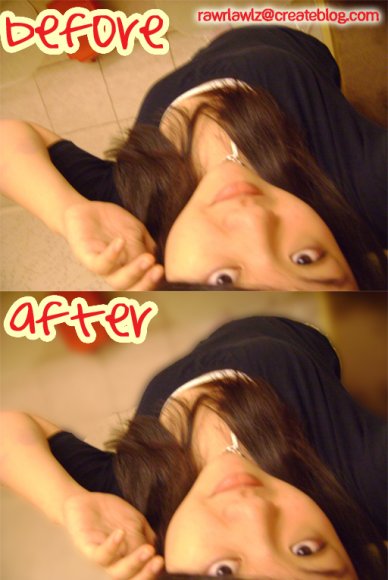 Tutorial
Click on thumbnailed images to enlarge
1. Open your image.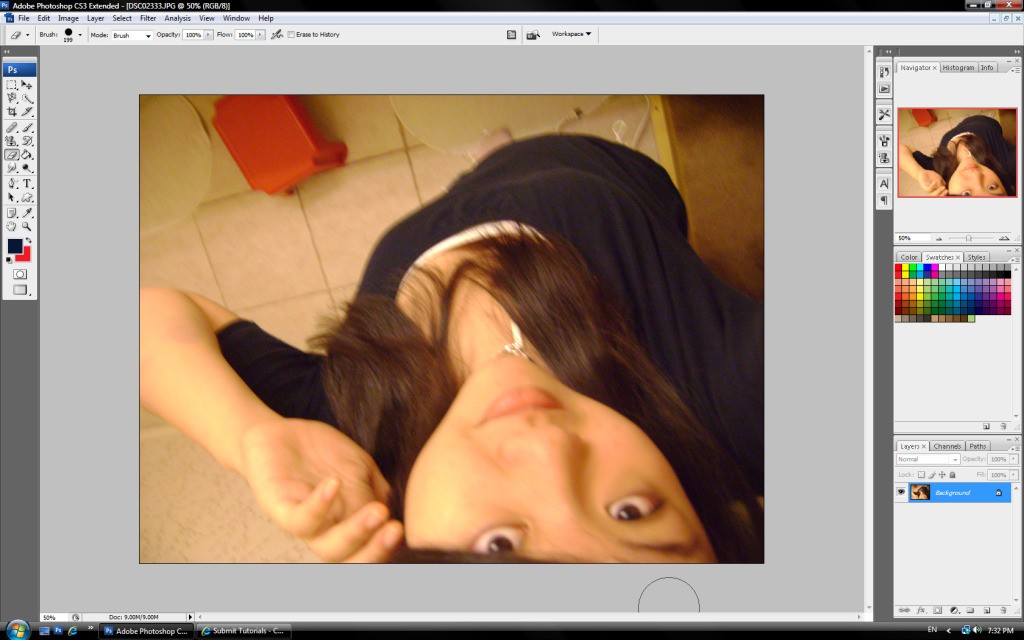 2. Duplicate your image (CTRL+J)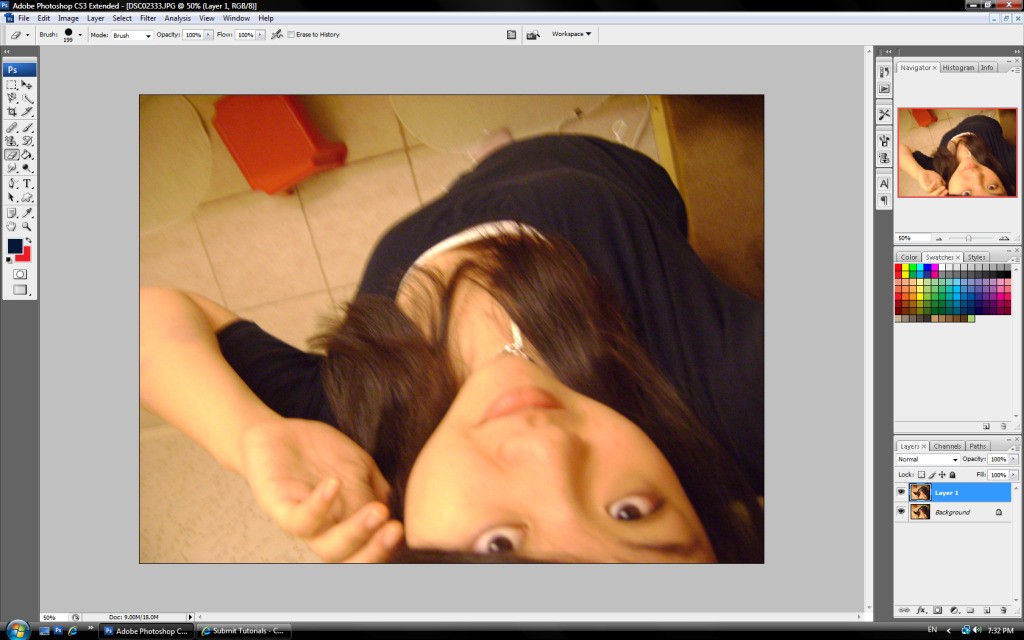 3. Go to the copy.
Filter > Blur > Gaussian Blur.
apply these settings:
Radius : 20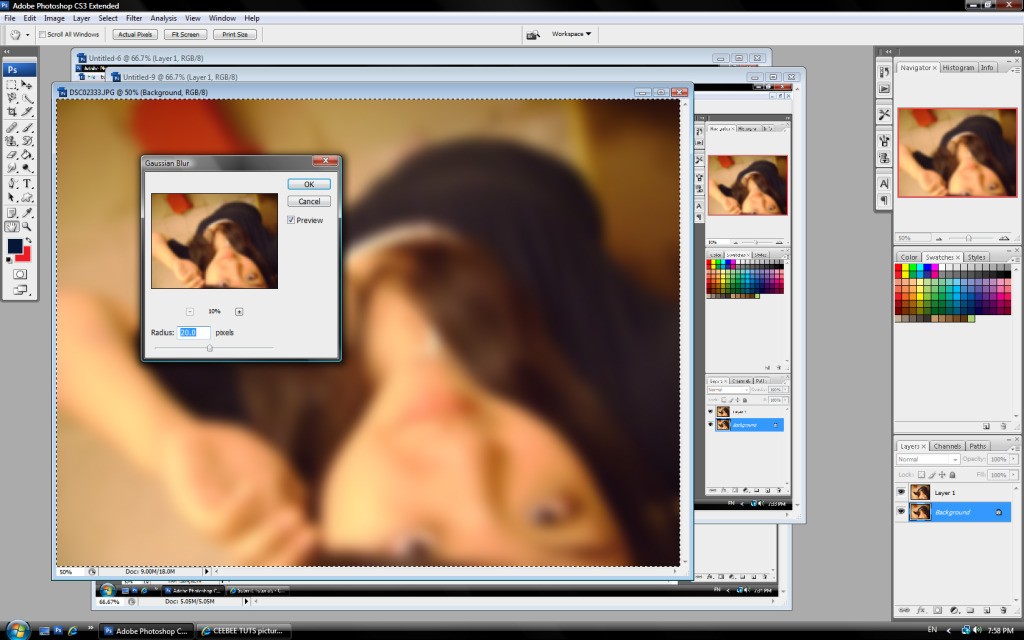 4. Go back to your original.
Grab your Quick Selection Tool (W).
Select the subject you want the focus to be on.
It doesn't have to be very precise; again, it'll vary with every image.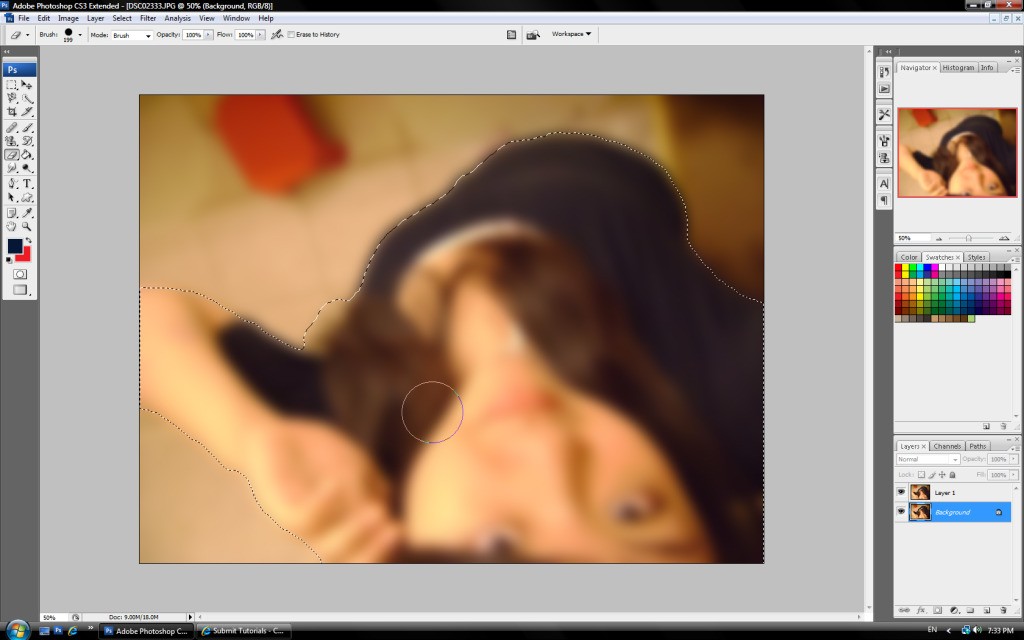 5. Go back to the copy.
6. Your subject should still be selected. Grab your Eraser Tool (E).
Erase inside your selection.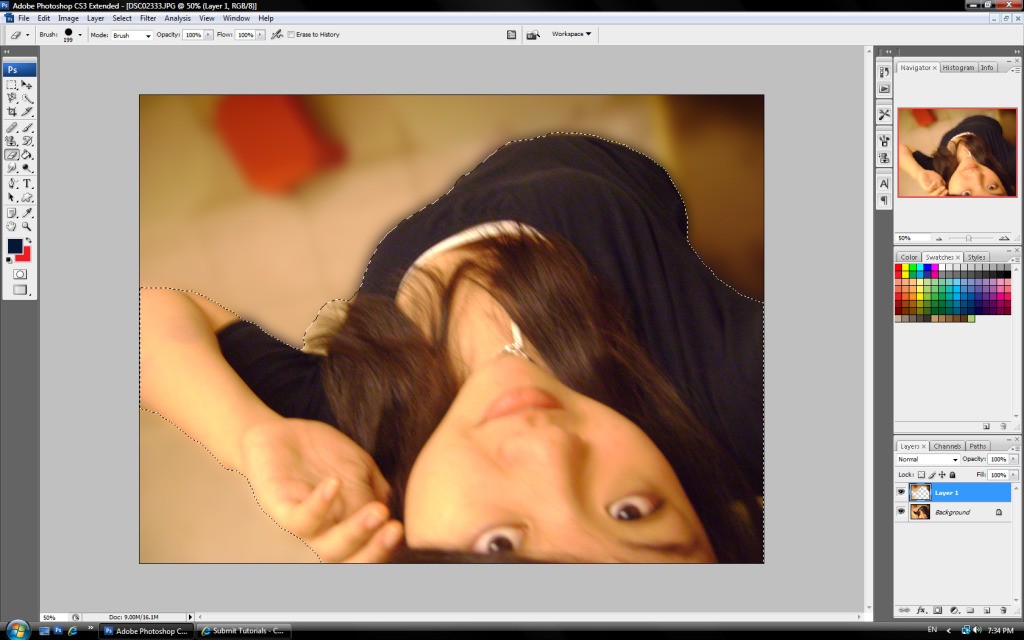 7. Sharpen your image a bit to give it that extra oomf, and - Ta-Da! You're finished.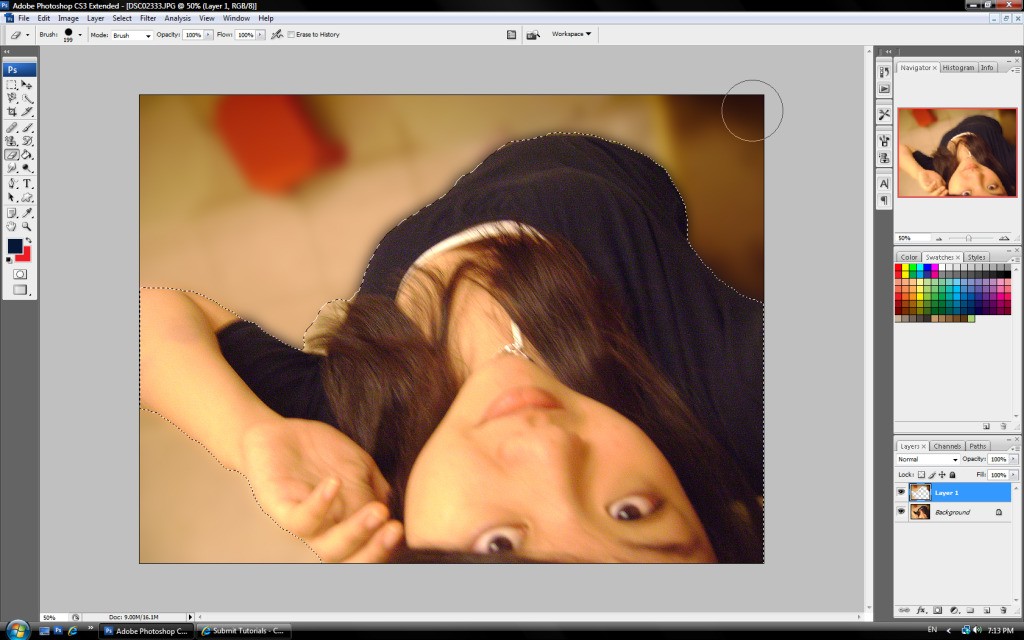 Tutorial Comments
Showing latest 8 of 8 comments
can you do this for gimp and let me know??
sweet (:
Woot, this helps lots, and its a great idea. Thank You
thats cutee ;D
oopsies.
I lied.
7 easy steps.(:
ohhh me like it im ganna try it right now thansk!!
this is pretty simple.
i shall use this one day.
=]
Omg finally! I been looking for a tutorial like this forever!
Tutorial Details
| | |
| --- | --- |
| Author | rawrlawlz |
| Submitted on | May 26, 2009 |
| Page views | 10,386 |
| Favorites | 50 |
| Comments | 8 |
| Reviewer | manny-the-dino |
| Approved on | May 27, 2009 |