Text & Shapes.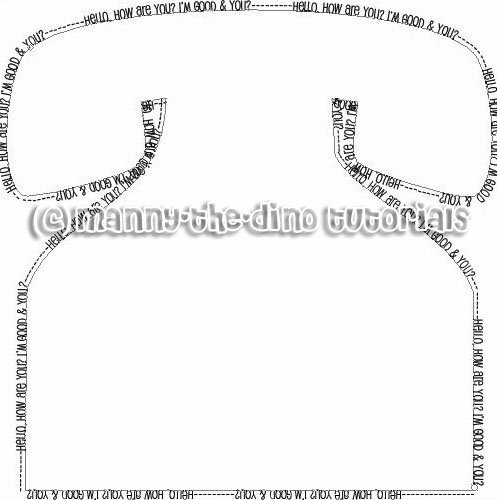 Tutorial
Click on thumbnailed images to enlarge
**NOTE**
I did this tutorial in Photoshop CS3 Extended which is why some of you

may

have problems. However, that

doesn't

mean this tutorial won't work in other versions of Photoshop. Just try it out.
Shapes. They're pretty boring & there's not much you can do with them until now. I will be showing you guys how to fit text into your shape. Or how to have text on the border of your shape. It's a pretty simple concept to do. Here's the before: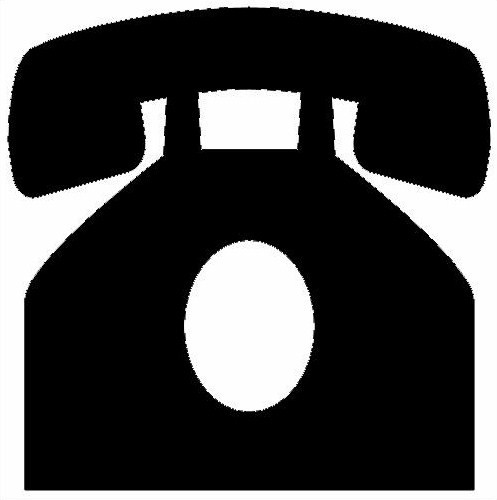 Here are the afters:
Let's start!
001.Open up photoshop & go File>New.
002.Make a new document that's 500x500 pixels.
003.Now take your Custom Shape Tool (U).
004.Select your shape. Don't choose a complex shape because it will be hard to do the effect on. Choose a heart or a circle just to try it out on first. I chose a telephone.
005.Now drag out your shape. But don't have it take up most of your document like I did because then the text will get cut off.
006.Do a ctrl+click on the shape thumb. I've circled what you have to click on if you don't know what I'm talking about.
007.Press "backspace" or "delete". Your shape should look like this now:
008.Switch your tool to your Horizontal Type Tool (T).
009.Right click anywhere inside your selection & select "Make Work Path."
010.If you want your text to border the shape, click where you want your text to start. On the border that is, not inside the shape. After filling it up, you should have something like this:
011.If you want your text inside your shape, simply click on anywhere inside your shape & type away. You should get something like this:
And there you go. You have your shape with text inside or surrounding it. If you got lost or have any questions, comment the tutotial & I'll get back to you as soon as I can. :D
Tutorial Comments
Showing latest 10 of 12 comments
After I delete the shape and try to right click on the selection, the list is all greyed out so that i cannot choose any of it. What happened?
always wanted to know how to do this! thanks!
im stuck on step 10
my thing doesnt say that D:
wen i hit backspace or delete it tottaly dissapears ! plz hellp!
heyy;
im having trouble with this.
when i use the type tool it
doesn't follow the path.
what am i doing wrong?
:/
Stuck on Step 9! ): When I right click inside or out side of the selection, the toolbar that pops up won't let me select anything.
Oh my gosh, this tutorial is pwnage :D! Very creative!
I know a friend who did a piece like this by hand, this way looks ALOT easier!! Awesome!
heyy, i've been having a little trouble with this. when i go click on the border with my text tool, it doesn't follow the work path, it just keeps going like normal text...what am i doing wrong?
sorry. nvm =] figured it out
View all »