Add a Touch of Vintage to Your Background.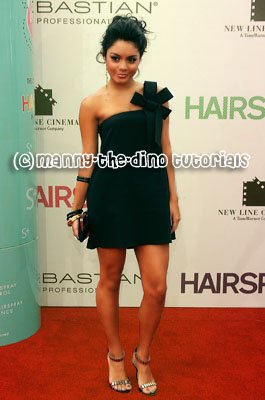 Tutorial
Click on thumbnailed images to enlarge
**NOTE**
I did this tutorial in Photoshop CS3 Extended which is why some of you

may

have problems. However, that

doesn't

mean this tutorial won't work in other versions of Photoshop. Just try it out.
Want to cool vintage effect & make your subject sort of "pop" at the same time? Once again, you've come to the right place, doll. Vanessa Hudgens will be my subject this time. Here's the before: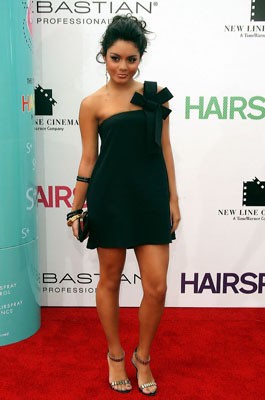 Here's the after:
Let's start!
001.Open up your photograph.
002.Select the tool you're most comfortable with such as the Pen Tool (P), Polygonal Lasso Tool (L), etc. I'm going to use the Quick Selection Tool (W).
003.Select your object.
004.If you used the Quick Selection Tool (W) like I did, do this step. If you didn't go to the next step or read on to learn something. Go Select>Modify>Smooth. The reason behind doing this step is that sometimes the Quick Selection Tool (W) makes your selections not so smooth. So smoothing it out won't hurt & it'll make your subject look better.
005.Enter 1 as your pixels. You don't want to enter a high number becauase ps will smooth your selection too much & it will look rounded.
006.Once that is done, do a ctrl+j.
007.Now go Image>Adjustments>Brightness/Contrast.
008.Enter 8 as your brightness & 25 as your contrast.
009.Hold down ctrl while clicking on the Create new Layer icon to make a new layer between your "Background" & "Layer 1" layers.
010.Now select your Gradient Tool (G).
011.Select your "Black, White" gradient.
012.Apply a gradient from the bottom to the top of the image.
013.Change that layer's opacity to 12%.
014.Create a new layer.
015.Select your "Orange, Yellow, Orange" gradient.
016.Apply the gradient from left to right.
017.Bring that layer's opacity down to 12%.
018.And you have finished. You have your final product!
")
If you got lost or have any questions, comment the tutotial & I'll get back to you as soon as I can. :D
Tutorial Comments
Showing latest 10 of 13 comments
cool
Dead links! >:|
i see a dead link !
thats hott
thanks
i NEED TO WORK
ON THiS ALiL MORE
WHEN i OUTLiNE HER
BUT i LOVE iT..
THANKX
Another GREAT Tutorial!

turned out great =D
[; lovin it!
this rocks
very nice ^^
View all »
Tutorial Tags