Colorize Threshold Images (Pop-Art pictures)
Tutorial
Click on thumbnailed images to enlarge
In this tutorial, I'm going to teach you how I colorize my threshold pictures.
First, open up the picture you want to work with. In this example, I'm going to use a picture of me.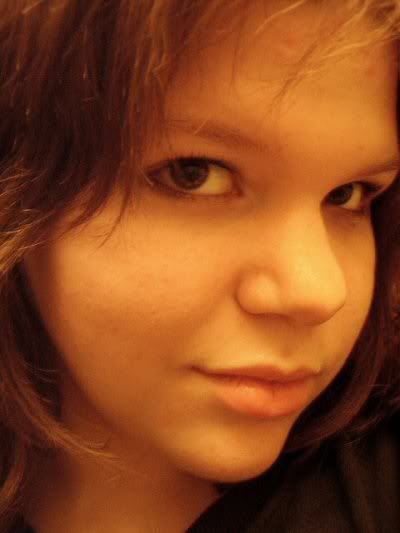 First things first. Make sure that your image is converted from a background layer to a raster layer. You can do this by right clicking the layer in your layer pallete and going to "Promote Background to Layer".
Now you're obviously going to need to threshold it (Adjust > Brightness and Contrast > Threshold). Play around with how much you want to actually threshold until you're satisfied. In this example, I chose 97.
Yay for threshold! =P
Okay. Now, hopefully you've had experience with layers, and if so, this should be pretty easy. If not, I'll do my best to explain this.
In your layers pallete, you're going to make 2 new layers. The second raster layer's (or new layer's) blend mode should be set to "multiply".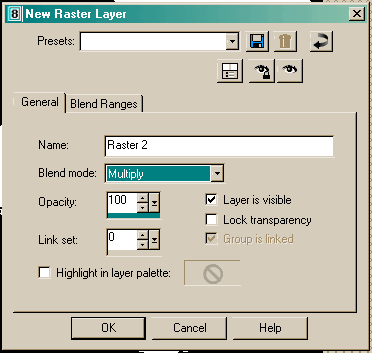 [In order to do this, simply click on the little button that will say "new raster layer". A pop-up box will come up. Go to the drop down box next to "blend mode" and select "multiply".]
Since the multiply layer will be the color to replace the white of your threshold image, you'll probably want to choose a light color (I chose #F9D969). Select "Raster 2" in the layer palette, and flood fill the image with this color.
Now, you're third raster layer will be created. Create a third raster layer, but set the blend mode to "Exclusion". Select a dark color to replace the black of your threshold (I chose #0B123F). Flood fill the layer with this color.
And dear lord almighty don't I rock. XD
You do have to keep in mind that the colors will not be exact when you flood fill, so you may have to play around with it a bit. The darker the "black", however, the closer the results will match with the original color you chose.
Have fun! You can make some great pop-art looking pictures this way =).
<3 Jordan
Tutorial Comments
Showing latest 6 of 6 comments
yes u do rock :-)..this was cool and i got it so quick..thanks for showing me something new, i usually dont mess with layers, i usually do everything in some weird different Harder way but layers aren't so bad.. me likes ;-)
hahah this is great :) thanks finally know how to do something in psp8
ok nvm i get it now
i dont quite understand
:[
:DD!
thankssomuch
darn PSP 8. i wonder if this is translatable to Photoshop...i've always wanted to do them.
Tutorial Tags