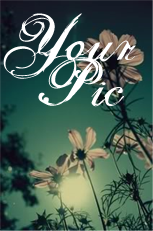 [Name:]
ecLectic Layouts
( Add me!! :] )
[Location:] Michigan
[Age:] 20
This is italic text! This is bold text! This is underlined text!
Read below if you need help setting up a div layout. DIRECTIONS:Type your about me section here, or your Who I'd Like To Meet, and any other interesting tidbits about you. You can get creative and put images and whatever else you'd like on here, too! Videos, links, images, whatever you want. Make sure you replace all XXXXXX's with your own friend id < that is VERY IMPORTANT!!
Look for HaloYourPic.png in this layout and replace that address with the address of the picture you want to use. If you don't know how to change pictures, go to Photobucket, upload the picture, then get the address. Yes, it's that simple.
Please make sure you keep the "layout made by" image on there, so people know where the layout came from.
Other than that.. Have fun! Please make sure you have knowlegde of HTML and CSS before using this layout!!! I will not set the layout up for you! If you have any other questions, you can email me: eclecticlayouts@hotmail.com. Thanks for using!