CreateBlog.com



Male
24 years old
MASSACHUSETTS
United States



Last Login:

11/11/2008



View My: Pics | Videos
http://www.myspace.com/createblogcom
CreateBlog.com's Interests
CreateBlog.com's Details
| | |
| --- | --- |
| Status: | Single |
| Zodiac Sign: | Cancer |
CreateBlog.com is in your extended network
CreateBlog.com's Blurbs
About me: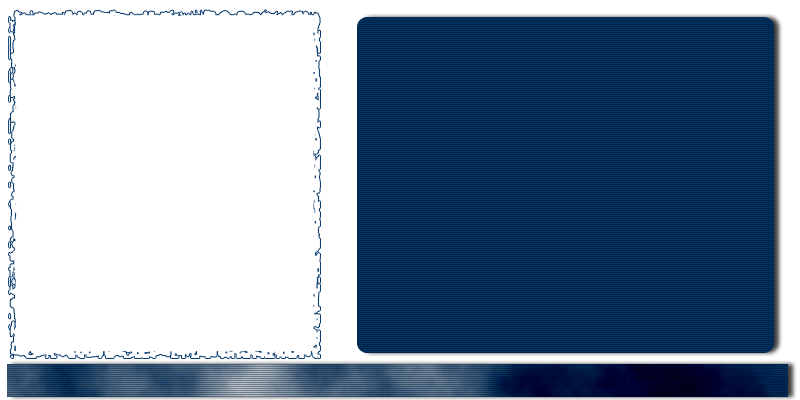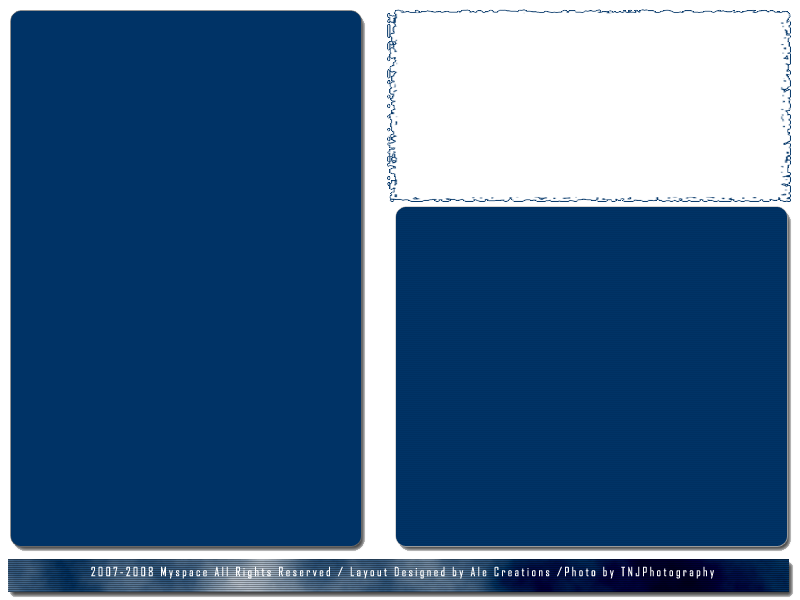 Who I'd like to meet:
UPDATES:
March 30, 2008
Hopefully this new layout gets accepted. It is actually the first time I try working with picture roll-overs, don't be too harsh now. The photograph was used and taken with permission from
Troy
! Visit his site to see more of his wonderful photographs. Thank you for using this layout, and hope you enjoy it. Please, let me know if you would like to change the banner or anything, just don't alter it without letting me know! I won't say no, promise. The only thing I would ask for is
credit
please. Questions, comments? let me know. - Ale P.S. I don't change anything for you, I honestly don't have that much time on my hands. =S. but I can guide you!
March 25, 2008
My goal is to finish all of the paid layout designs I have by April 1st - 8th. If you are waiting for your creation, thank you for your patience and I will be giving you your design in a few days. Also, I am looking for someone who was on a track team before or recently. I have this school essay project on a Cross Country team; so, if you would like to help me get an A+, I will appreciate it! All I need is for you to describe to me your experiences. A new layout is up on createblog, if you would like to see it visit: alecreations.createblog.com/layouts/ it is the first one. For any other questions or comments, let me know. Open your mind and allow others to see your inner thoughts. - Ale
March 21, 2008
I am not going to be online from friday through sunday. I am off to visit my Grandmama once again, and celebrate easter with her and my family! I will come back on Monday, get on track, and finish all pending work. I want to be clear of Myspace pages by April so I can start again clean and fresh! :P If you are waiting for a design, don't worry I will have everything by April 1st. *hopefully. I will see you all on Monday and may you have the greatest Easter ever. Do not let yourself down for something pathetic, stand up, move on, and defend your right to live. - Ale
March 17, 2008
Happy Patricks day! Today, my sister and I, decided to try an open our own website based on thinking and life. :) Since we love to discuss these things, and Monica (my sister) loves to write, we will mix these two things together and create our future website: Speaking Eyes. Also, this Myspace page, is still under construction, try not to click the links at the very top! lol. It messes the page up. dammit. stupid Myspace destroying my codes!- Ale
March 16, 2008
Things are getting pretty crazy as of right now. My grandmother, who I adore and love with all my heart, is about to leave us, I'm scared. My mother keeps yelling at me, It's my fault. I failed my very first class, me, an A honor student, failed and now I have to stay a year behind. I apologize to everyone who is still waiting for me and their designs, but I thank you for understanding why I'm a little behind on my projects. Life goes on for the rest of us. - Ale
Do I have to be perfect?
http://alecreations.net
I don't see the big deal that these certain people have with me. "Why give a damn story on your layouts about yourself? It doesn't even make sense." It's not about you, or about my 'perfection'; it's about expressing yourself. One thing I learn about life, no matter how you feel you have TO LET IT OUT one way or another. Keeping everything to yourself is dangerous, you become depress to the point that life is nothing but a 'dream for the dead.' I want to give people a chance to walk through another person's perspective of life. My Grandmother never let my mother hangout with whoever, she had to have 'friends' who she could learn something from. At a teenage age, you don't give a damn, go out with people who drink, smoke, and be 'cool.' Get pregnant or destroy your life, it's just the beginning of misery. "Why tell the world how you feel, is not there business." I will tell you one thing my Grandmother taught me and I quote! "The world is the way it is because no body likes to get involve with negativity." Want to really change the world? Start by expressing, developing, thinking, speaking, and doing. At least im reaching out to over thousand people, maybe one hundred who actually read my stuff. Leave your mark behind. My name is Ale and this is my story.
Ale's Mind:
...im obssess
If you didn't know, your personality and the way you act lies all on several sections of your brain. Your personality and memories lie on your frontal lobe, which is the front of your head; where you see lies on your occipital lobe, which is on the very back; your temporal lobes hold your speaking motives, which are on either side of your brain. See, as you grow up, your brain starts to develop. It's easier to make a little child learn something hard because they're brains are sort of..empty? barely been filled up with the wonderfulness of the world. So as I learned this stuff in college, I wondered one thing: "Society and our surroundings brain wash us." Why are you wearing that shirt today? Those shoes? That purse? Something attracts you to it, in result, without been conscious, you have been brain washed before to make you like that certain style, color, or creativeness. Why would you use this layout?
MY STORY: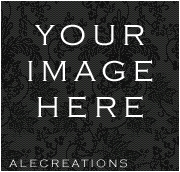 Name:
Alejandra
Location:
Texas
Age:
18
Occupation:
School and Web Designing
Song playing on page:
give em hell kid- MCR
It was on May 13, 1989 when my life was established. I have two sisters and a half sister, no brothers. Growing up, we moved about three times, from Dallas to Mexico and finally to Laredo. My father lived with us until I was about ten years old. I still remember like if it was yesterday, I was standing in front of the door, blocking his way. I didn't want him to leave. My mother kept saying, "Ale get out of the way, let him go!" and I, I stood there crying. He turned and went through the back door as my mother grabbed on to me. I didn't see him much after that. He came to visit once every two months or so. He had moved to Houston, and throughout that time, I became accustomed living without him. A few years later, he came back home. The family looked happy, went out to eat, we went out to the movies! & then came the day that my sister saw a text message on his cell phone, "I love you." Everything shattered again; he admitted he had been with a woman for eight years. My mom asked him if he wanted to stay with us or with the other family he had created and hidden all of this time. He chose the other family. Now, my mother, my sisters, and I, are alone once again, and holding on to our hands we walk on this misery path of life. & that is just the beginning.
CreateBlog.com's Friend Space (Top 7)
CreateBlog.com has

2788

friends.