Fade In.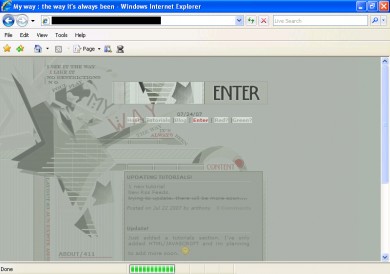 Author's Comments
Look carefully for specific instructions
The page will only fade out if the next page has the same fade in code in the source.
Script Code
Copy and paste to HTML
Script Comments
Showing latest 7 of 7 comments
It aint working for me no matter where i put it.


Do you put it in the body section or the head section?

I think its head cause it meta.

Or does it not matter?
Nice one (:
this only works in IE shooot i have mozilla :((((((((
Nevermind, I figured it out... but it only works in IE ='(
What part of the HTML do I put it in?
i love dis code.!