Installing Fonts.

Tutorial
Click on thumbnailed images to enlarge
**NOTE**
I did this tutorial using Windows Vista which is why some of you

may

have problems. However, that

doesn't

mean this tutorial won't work in older versions of Windows. Just try it out.
Want to install a new font? Don't know how? Well I will show you how. Here's the before:
Here's the after:
To installing!
001.First, choose a site to download fonts from. I chose the infamous
DaFont
.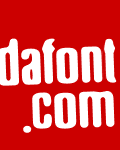 002.Next, choose the font you'd like. I chose
Jane Austen
.
003.Click on the "Download" button on the right hand side.
004.When the pop-up appears, select "Save".
005.Save your font on your Desktop.
006.Once the font has been downloaded, extract the actual font file from the folder to your desktop.
007.Now go Start>Control Panel.
008.Click on "Appearance & Personalization".
009.Then click on "Fonts".
010.Once the Font folder has been open, right click anywhere & select "Install New Font...".
011.In the Folders section, make sure you have your Desktop folder selected & that your font appears in the "List of fonts:" field. Press Install. Then click "Continue". If you are the administrator of the computer, you're good. But if you aren't type in the administrator's password. Then close the box after the font has been installed.
012.You should now be on in the Fonts folder. Press F5 to refresh the page & look for your new font.
013.You have successfully installed a font now. Woo Hoo!!
"D
If you got lost or have any questions, comment the tutotial & I'll get back to you as soon as I can. :D
Tutorial Comments
Showing latest 10 of 25 comments
It won't workkk, ughh! >=|
It won't save to ANYTHING.
i need help. i'm stuck at step 010.
works in GATEWAY too!
Woah this is neat!! Thanks!! =]
ahrg.

The tutorial is great, but like, how you put your name.
It makes it harder to read. D:
You can also, after you extract the files, drag them into the font folder. I tried that and it worked, because I couldn't find the 'DESKTOP' folder and decided, wth? :] Thanks!
dthanks !
reeeaally needed dis.. =]
thanks soooo much! you've helped alott!
i have XP and everything I download comes out as a winRAR file and i try to extract and stuff and it is really weird, it doesn't let me.
help please?
hey can you please help me i have Windows Xp
but everything works out well but when i do step 11-13
something pops up and this is what it says

The (name of font).ttf file is currently been used and cannot be replaced.
Wait until Windows is finished using the file, and then try again.



and then theres the ok button & if you click onit the box takes off
and i dont understand why .?

im not using it cause if i was i wouldnt be downloading it and thats what it says on all of the fonts

HELP PLEASE!!
View all »
Tutorial Details
| | |
| --- | --- |
| Author | manny-the-dino |
| Submitted on | Jan 18, 2008 |
| Page views | 12,469 |
| Favorites | 38 |
| Comments | 25 |
| Reviewer | libertie |
| Approved on | Jan 19, 2008 |
Tutorial Tags