Text: Wrap Around Image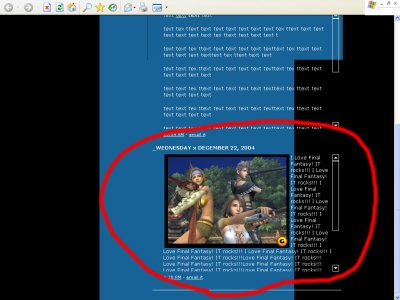 Author's Comments
Look carefully for specific instructions
Copy and paste into custom header.

Edit the 'IMG URL' to the image you want and you can also change the alignment to the right or left.
Script Code
Copy and paste to Header HTML
Script Comments
Showing latest 6 of 6 comments
oh my god, thank you :)♥♥
how do you close it ?
yupp works iin myspace =) luv it!
how to close it ?
works in myspace too =]
i dont understaqnd wut to do