Emberfly Layouts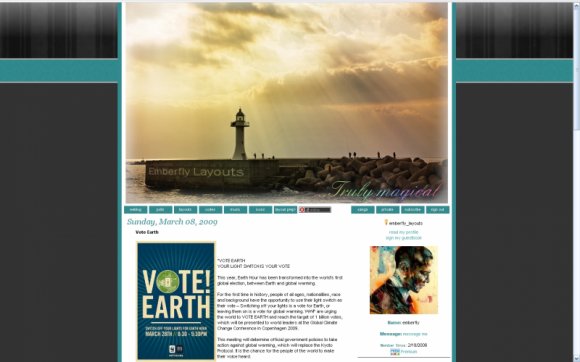 Affiliate Description
A brief description of the affiliate website
I have been offering xanga layouts for 4 years. I also offer avatars (icons), Music codes (.mp3), and much, MUCH more!
Affiliate Comments
Showing latest 3 of 3 comments
ty :D
You commented yourself? LOL

I like the Rockwell font you used. Looks like chalkboard. :D
your site is so cool!!!!!
Affiliate Details
| | |
| --- | --- |
| Site owner | emberfly |
| Submitted on | May 27, 2008 |
| Last activity | Dec 10, 12:41pm |
| Uniques in | 6,472 |
| Uniques out | 1,667 |
| Comments | 3 |