Eight Is Even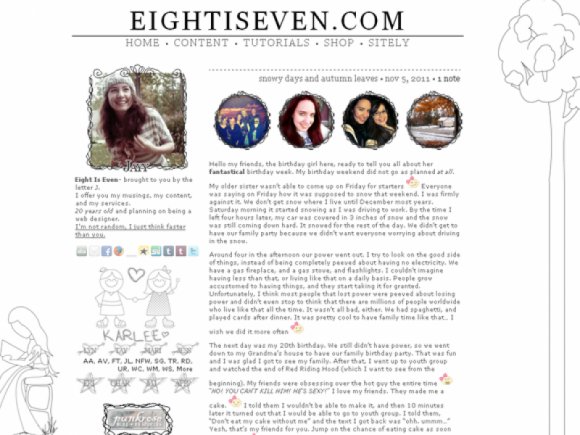 Affiliate Description
A brief description of the affiliate website
Eight Is Even is a blog site with tons of graphics, layouts, resources, tutorials, and other little goodies for you. It's not just content for web designers either, but content for anyone to use to make their computer or their page look prettier.

It's the newest version of Raveshock.com and Noodlescooz.co.cc (so if you see them floating around as affiliates on this site, they're closed... I just don't know how to delete them =/)

Peace, Love, and Happiness.
Affiliate Comments
No comments yet. Be the first one to comment!
Affiliate Details
| | |
| --- | --- |
| Site owner | ohemjayy |
| Submitted on | Jun 3, 2011 |
| Last activity | Nov 4, 5:13pm |
| Uniques in | 29 |
| Uniques out | 328 |
| Comments | 0 |