I did a search and it didn't come up, which is sort of surprising...
Anyways, do you wear a watch? Post yours uppppp.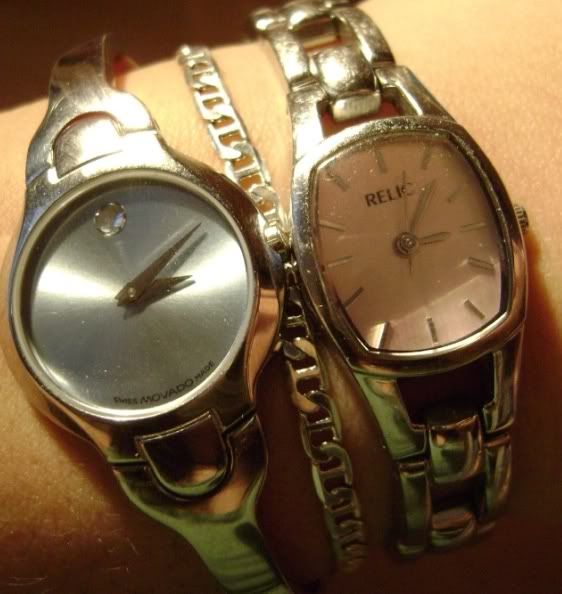 click to enlarge
I interchange between the two. I wore the Relic a lot in high school, but now I wear the Movado all the time. Both were gifts because I'm too much of a cheap-ass to buy my own watch, lol.