WELCOME TO THE VEGGIE CLUB!

I thought it was about time to start a food club for the non animal/dairy eaters in the world.

Here's some vocabulary for those of you who are considering or questioning if you're one of the following:
Vegan:
A vegetarian who omits all animal products from the diet.
Vegetarian:
A person who does not eat or does not believe in eating meat, fish, fowl, or, in some cases, any food derived from animals, as eggs or cheese, but subsists on vegetables, fruits, nuts, grain, etc.
Lacto-ovo-vegetarian:
Eats both dairy products and eggs. This is the most common type of vegetarian diet.
Lacto-vegetarian:
Eats dairy products but not eggs.
Ovo-vegetarian:
Eats eggs but not dairy products.
Fruitarian:
A type of vegan diet where very few processed or cooked foods are eaten. Consists mainly of raw fruit, grains and nuts. Fruitarians believe only plant foods that can be harvested without killing the plant should be eaten.
Macrobiotic:
A diet followed for spiritual and philosophical reasons. Aims to maintain a balance between foods seen as ying (positive) or yang (negative). The diet progresses through ten levels, becoming increasingly restrictive. Not all levels are vegetarian, though each level gradually eliminates animal products. The highest levels eliminate fruit and vegetables, eventually reaching the level of a brown rice diet.
Raw- Foodists:
People who only eat vegetables, fruits, nuts, and seeds that have not been heated over 118 degrees Fahrenheit.
Pescetarian:
A vegetarian that consumes seafood as an exception.
---------------------------------
You don't have to be any of the following, you can just support it or even if you're planning on becoming one in time, join!
I'm a pescetarian, vegetarian in training.
Members:
1. Jane (Moderator)
2. Cori (hazardous)
3. Allison (superfluous)
4. Tori (lil_gymnast6)
5. Cristy (Synesthesia)
6. (revoltaire)
7. Carrie (hi-C)
8. Diana (Mercy)
9. Kathy (omgomgKATHY)
10. Brook (XxSugarKisses-TeddyHugsxX)
11. HollyAnn (Insurmountable)
12. Anil (Anilfour7)
13. (Violetpurple04)
14. Meg (anydaynow)
Avatars:
CODE
http://img177.imageshack.us/img177/6640/donteatmevq6.png

CODE
[img]http://cbimg9.com/graphics/07/07/06/32940c.gif[/img]
Banners: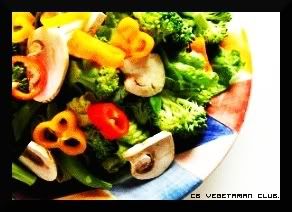 CODE
http://img.photobucket.com/albums/v240/the-stork-exchange/cbvc.jpg
CODE
[img]http://img264.imageshack.us/img264/56/vegetariansociety7qs.gif[/img]
LEAVE YOUR NAME AND USERNAME IF YOU'D LIKE TO JOIN.